Laos: Current Affairs, GK & News - 2020-2021
2018 Report on International Religious Freedom
Published: June 24, 2019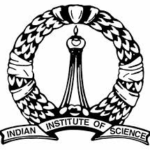 The 2018 Report on International Religious freedom has been released by the United States Commission on International Religious Freedom. The report makes the following observations: Religious freedom conditions continued to deteriorate in countries across the globe in 2017 It cites ethnic cleansing of Rohingya Muslims in Burma, the persecution of Tibetan Buddhists in China, the ..
Topics: Azerbaijan • Bahrain • Burma • China • Country of Particular Concern • Cuba • Egypt • Hindu extremist groups • Indonesia • Iran • Iraq • Kazakhstan • Laos • Malaysia • North Korea • Pakistan • Religious freedom • Report on International Religious Freedom • Rohingya Muslims • Russia • Saudi Arabia • Syria • Tibetan Buddhists • Turkey • United States Commission on International Religious Freedom
New Species of Frog Discovered in North-East
Published: June 12, 2019
Researchers from Delhi University and the Wildlife Institute of India in association with researchers from Indonesia and the US have discovered a new species of paddy frog from Assam in Northeast India. Aishani The new species has been named Aishani derived from the Sanskrit word which means North East. Aishani belongs to the genus Micryletta ..
Topics: Assam • Delhi University • Indonesia • Laos • North East • Northeast • Paddy frog • River Brahmaputra • Thailand • US • Vietnam • Wildlife Institute of India
India s Conservation Diplomacy
Published: June 11, 2019
Prime Minister Modi during his visit to the Maldives announced that Archaeological Survey of India (ASI) will undertake restoration work of Friday Mosque under the Indian grant. Friday Mosque Friday Mosque also known as Hukuru Miskiy is a unique place of worship made of coral stones. The heritage place of worship built in 1658 during ..
Topics: Bahrain • Bhutan • Cambodia • Conservation Diplomacy • Coral • Egypt • Friday Mosque • Hukuru Miskiy • Ibrahim Iskandar I • India-Maldives • Laos • Maldives • Mohamed Bin Abdullah • Myanmar • Nepal • Soft power • Sri lanka • UNESCO World Heritage cultural list
Thailand names Siamese Fighting Fish its National Aquatic Animal
Published: February 6, 2019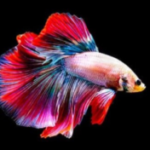 The government of Thailand has approved the proposal to name Siamese fighting fish as the National Aquatic Animal. The decision for based on the recommendation of the National Identity Committee of Thailand which promotes Thai cultural pride forwarded its endorsement of the fighting fish. The government has approved the proposal owing to the cultural and ..
Month: Current Affairs - February, 2019
Topics: Cambodia • Chao Phraya • IUCN • Laos • Mekong • national aquatic animal • Siamese fighting fish • Thailand • Vietnam • Vulnerable
In which country World's largest cave is located?
Published: October 30, 2017
The name of World's largest cave is Hang Son Doong which is located in Vietnam near Laos-Vietnam border. The cave was discovered in 1991. The cave is 8.7 km long, 150 m wide and 200 m of height. It is so big that it has its own forest, river and climate.
Topics: Laos • largest • Vietnam
Advertisement