2018 Report on International Religious Freedom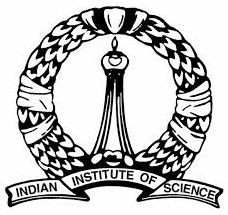 The 2018 Report on International Religious freedom has been released by the United States Commission on International Religious Freedom. The report makes the following observations:
Religious freedom conditions continued to deteriorate in countries across the globe in 2017
It cites ethnic cleansing of Rohingya Muslims in Burma, the persecution of Tibetan Buddhists in China, the ongoing genocide and sectarian violence by the government and non-state actors in Iraq and Syria, and the Russian government s increased oppression of religious minorities as contributing factors to the trend of deteriorating religious freedom.
As severe religious freedom violations continue, they are less likely to go unnoticed. The United States along with foreign government bodies, international organizations, and the media are more focused on international religious freedom than ever before.
Religious freedom is crucial to both stable, durable democracy and respect for human rights. A commitment to religious freedom can enhance political and economic stability and combat extremism.
India along with Afghanistan, Azerbaijan, Bahrain, Cuba, Egypt, Indonesia, Iraq, Kazakhstan, Laos, Malaysia and Turkey has been placed in the Tier 2 group.
There are 10 countries in the group of Country of Particular Concern (CPC) including North Korea, Burma, China, Pakistan, Iran, Syria and Saudi Arabia.
The CPC countries are those wherein the government has tolerated or engaged in particularly severe religious freedom violations, meaning those are systematic, ongoing, and egregious.
About India
In India, there was an overall deterioration of religious freedom conditions in 2018.
India continues to remain a Tier 2 country, a one in which violations engaged in or tolerated by the government during 2018 are serious and characterized by at least one of the elements of the systematic, ongoing, and egregious CPC (Country of Particular Concern) standard.
Conditions for minorities in India have deteriorated over the last decade. a multifaceted campaign by Hindu nationalist groups to alienate non-Hindus or lower-caste Hindus is a significant contributor to the rise of religious violence and persecution.
The Hindu extremist groups, India s anti-conversion laws, cow-protection lynch mobs, concerns that millions from Assam will be incorrectly left out of the National Register of Citizens and a lack of transparency on denying international NGOs registration and political targeting of NGOs are threats to the freedom of religion in India.
Despite the overall deteriorating conditions, there were positive developments such as 12% increase in the budget of the Ministry of Minority Affairs and the Supreme Court s push for an 11-point plan to counter mob violence.
India has rejected the US religious freedom report, saying it sees no locus standi for a foreign government to pronounce on the state of its citizens' constitutionally protected rights.
Tags: Azerbaijan • Bahrain • Burma • China • Country of Particular Concern