Turkey: Current Affairs, GK & News - 2020-2021
Turkey Passes Law to Regulate Social Media Content
Published: July 31, 2020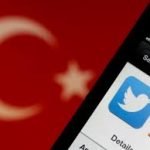 The Turkish Parliament has passed a law that gives the authorities in the country greater power to regulate social media content despite concerns of censorship by the international community. This legislation requires all major social media companies such as Facebook and Twitter to keep representative offices in Turkey to deal with complaints against content on ..
Month: Current Affairs - July, 2020
Category: International Current Affairs
Topics: Facebook • Social media • Turkey • Turkish Parliament • Twitter
Egypt to Deploy Troops in Libya
Published: July 21, 2020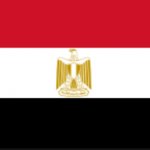 The Parliament of Egypt has adopted a resolution authorizing the deployment of troops outside the country. This is after President Abdel Fateh el-Sisi had threatened stern military action against the Turkey-backed forces in Libya. The resolution has been passed by the members of the Egyptian Parliament i.e. the members and the members of the armed ..
Month: Current Affairs - July, 2020
Category: International Current Affairs
Topics: Abdel Fateh el-Sisi • Egypt • Egyptian Parliament • Libya • Troops • Turkey
Erdogan-Putin Meet
Published: March 7, 2020
The President of Turkey, Tayyip Erdogan, met with the Russian President Vladimir Putin and agreed on a ceasefire agreement to de-escalate the Syrian situation. Syrian Civil War The Syrian Civil War is considered one of the deadliest in the 21st century. It began in 2011 as a part of the Arab Spring movement. It is ..
Topics: Arab Spring • Idlib • Russia • Syrian Civil War • Turkey
Lesbos and Chios Riots
Published: February 28, 2020
Dozens of people were injured due to intensifying clashes in the Greek Islands of Lesbos and Chios. The riots are against the government's plans to build migrant camps on the islands. The islands, Lesbos and Chios are part of which country? The Lesbos and Chios islands are part of Greece. The Greek government has overcrowded ..
Topics: European migrant crisis • Greece • Syria • Turkey
Turkey attack on Kurdish fighters in northern Syria
Published: October 10, 2019
Turkey launched a military operation against Kurdish fighters known as the Syrian Democratic Forces in northeast Syria after US troops pulled back from the area. The operation could reshape the map of the Syrian conflict once again as it was Turkey's third such incursion since 2016. What does turkey want? Turkey has two main goals ..
Topics: GS2 • Kurds • Syria • Turkey
Advertisement