Hepatotoxins Current Affairs, GK & News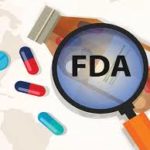 The US Food and Drug Administration has been on the look out for genotoxic compounds contamination in some drugs used for dealing with diabetes. The FDA had found instances of genotoxin contamination in drugs like Zantac. Genotoxic compounds are those that cause genetic mutation and eventually result in cancer. The genotoxic compounds can cause direct ..
Topics: Angiotensin II receptor blocker • Chemistry • Drugs • Food and Drug Administration • Genotoxicity • Health • Hepatotoxins • Metformin • N-Nitrosodimethylamine • Nitrosamine • Ranitidine • RTT
Researchers at Assam's Tezpur University have developed a simple and cost-effective filtration system – Arsiron Nilogon – that may help reduce the health burden caused by arsenic and iron contaminated groundwater. The system filters out 99.9% of the arsenic contamination from the groundwater to make it suitable for drinking. The chemicals used in the filtration ..
Topics: Aquifers • Arsenic • Arsenic contamination of groundwater • Chemical elements • Chemistry • Groundwater pollution • Hepatotoxins • Hexavalent chromium • Metal toxicity • Physical sciences • sanitation • Water pollution
Pharma Laurus Labs of Hyderabad has signed an agreement with Global Fund, an organization working towards ending AIDS, tuberculosis and malaria as epidemics, for a period of three-and-a-half years. This agreement has a motive to supply Anti retro viral (ARV) combination medicine namely Tenofovir/ Lamivudine/ Dolutegravir of 300/300/50mg (TLD) in Sub Saharan African (SSA) region ..
Topics: Dolutegravir • Health • Hepatotoxins • HIV/AIDS • Laurus Labs • Medical specialties • Organofluorides • RTT • The Global Fund to Fight AIDS, Tuberculosis and Malaria
The National Health Policy, 2017 policy aims at attainment of the highest possible level of health and wellbeing for all at all ages. It is to be achieved through a preventive and promotive health care orientation in all developmental policies, and universal access to good quality health care services without anyone having to face financial ..
Topics: Demography • Epidemiology • Health • Hepatotoxins • HIV/AIDS • Management of HIV/AIDS • Medical statistics • Mortality rate • Population • Prevention of HIV/AIDS • Reproductive health
The largest number of arsenic affected people in India is found in West Bengal where 83 blocks in 8 districts have groundwater contaminated by Arsenic.  As of March 2017, total number of arsenic-affected people in the country is about 1.48 crore. Of these, 1.04 crore arsenic affected people live in West Bengal.  Second and Third ..
Topics: Aquifers • Arsenic • Arsenic contamination of groundwater • Arsenic poisoning • Arsenic trioxide • Chemical elements • Chemistry • Hepatotoxins • Physical sciences • Water chemistry • Water pollution