Page-2 of
Apple Inc. Current Affairs, GK & News
Dutch Sandwich refers to a form of tax avoidance used by companies that have their operations across the world to minimise the amount of taxes that they pay on their profits. The technique involves the transfer of a company's profits through a subsidiary in the Netherlands, where the tax on the transfer of corporate profits ..
Topics: Apple Inc. • Companies • Corporate haven • Corporate tax avoidance • Current Affairs – March, 2018 • Economy • Global issues • Google • International taxation • Ireland as a tax haven • Tax • Tax avoidance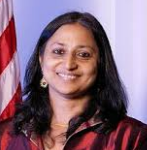 In a first, an Indian-American woman, Savita Vaidhyanathan has been elected as the new Mayor of the key Californian city of Cupertino. She is an MBA and has previously worked as a high school Math teacher, an officer in a commercial bank and also in non-profit management. Cupertino is known worldwide for its Apple headquarters. According to ..
Topics: Apple Inc. • Apple Park • California • Companies • High-tech architecture • Savita Vaidhyanathan • Silicon Valley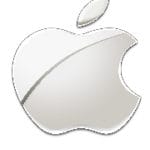 US technology giant Apple Inc. became the first company to reach a market value of $700 billion. It was able to hit this milestone after its shares rose 1.9 per cent and closing at $122.02, which in turn increased company's market value to $710 billion. Earlier in January 2015, Apple Inc had recorded highest quarterly profit ..
Month: Current Affairs - February, 2015
Topics: Apple Inc. • Current Affairs 2016 • iPhones • Ronald Wayne • Steve Jobs • Steve Wozniak
As per the ruling from Chicago federal court, US: Apple Inc. cannot pursue an injunction against Google's Motorola Mobility unit. – The court dismissed the lawsuit b/w Apple and Motorola Mobility with prejudice, implying that it can't be re-filed. Apple had hoped a decision against Motorola that would have helped it gain ascendancy in the ..
Month: Current Affairs - July, 2012
Topics: Android • Apple Inc. • Apple Inc. litigation • Companies • Computing • Law • Motorola • Motorola Mobility v. Apple Inc. • Smartphone patent wars • Smartphones
60 Crore Aadhaar cards to be issued by 2014 Target set by the Government to issue 60 Crore UID Cards, Aadhaar by the year 2014 The Chairman of Unique Identification Authority of India (UIDAI) Nandan Nilekani stated that nearly 2.87 Aadhaar cards have been issued to people in 9 states till now Steve Jobs of ..
Month: Current Affairs - August, 2011
Topics: Aadhaar • Apple Inc. • Bangladesh • Commonwealth republics • Countries • Law by country • Law of the sea • Member states of the Commonwealth of Nations • Member states of the United Nations • Politics by country • Steve Jobs • United Nations Convention on the Law of the Sea