Page-3 of
Afforestation Current Affairs, GK & News
In August 2016, the Compensatory Afforestation Fund Act, 2016 has come into force. This act provides for setting up Compensatory Afforestation Fund Management and Planning Authority (CAMPA) at both central and state level to ensure expeditious and transparent utilization of amounts realised in lieu of forest land diverted for non-forest purpose. The utilization of funds ..
Topics: Afforestation • Campa • CAMPA bill • Compensatory Afforestation • deforestation • Forestry • Forestry in India • In India • Natural environment • Natural Resources • Reforestation
Cloud seeding is a weather modification techniques which spray Silver Iodide, Sodium Chloride, and Potassium Chloride. These particles provide a base for water vapor to condense, water vapor then crystallizes and then falls as snow or rain. Karnataka which is facing fourth consecutive drought year is using cloud-seeding under Project Varshadhari. The idea is to ..
Topics: Afforestation • Cloud • Cloud seeding • Drought • Meteorology • Nature • Physical geography • Precipitation • Rain • Water vapor • Weather • Weather modification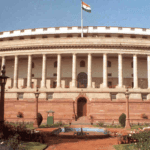 The Lok Sabha passed the Compensatory Afforestation Fund Bill, 2015 for the establishment of funds under the public accounts of Centre and each State towards compensatory afforestation. It also provides for additional afforestation and penal compensatory afforestation to regulate collected funds. Salient features of the bill It seeks to establish the National Compensatory Afforestation Fund ..
Month: Current Affairs - May, 2016
Topics: Afforestation • Bills and Acts • Environment • Lok Sabha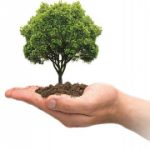 The Union Ministry of Railways and Forest Department of Haryana & Punjab have inked Memorandum of Understanding (MoU) for plantation of trees alongside Railway Track on Railway Land Boundary. The MoU paves way for planting around 5 lakh trees alongside Railway Track on Railway Land Boundary prior to Monsoon Season. Key facts This agreement paves ..
Month: Current Affairs - May, 2016
Topics: Afforestation • Haryana • Indian Railways • Punjab • States
Events, Happenings & Observances:World Forest Day 2010World Forestry Day is celebrated on 21 March every year.Origin of the concept of World Forestry Day originated at the 23rd General Assembly of the European Confederation of Agriculture in 1971.Read Here National Updates:Successful launch of BrahMosOn March 21, 2010, India successfully test fires BrahMos supersonic cruise missile from ..
Month: Current Affairs - March, 2010
Topics: Afforestation • Bharti Enterprises • Compensatory Afforestation • Current Affairs 2010 • Forestry • Forests • International Day of Forests • Natural environment • Natural Resources • Tripura • Zain Group