Allium negianum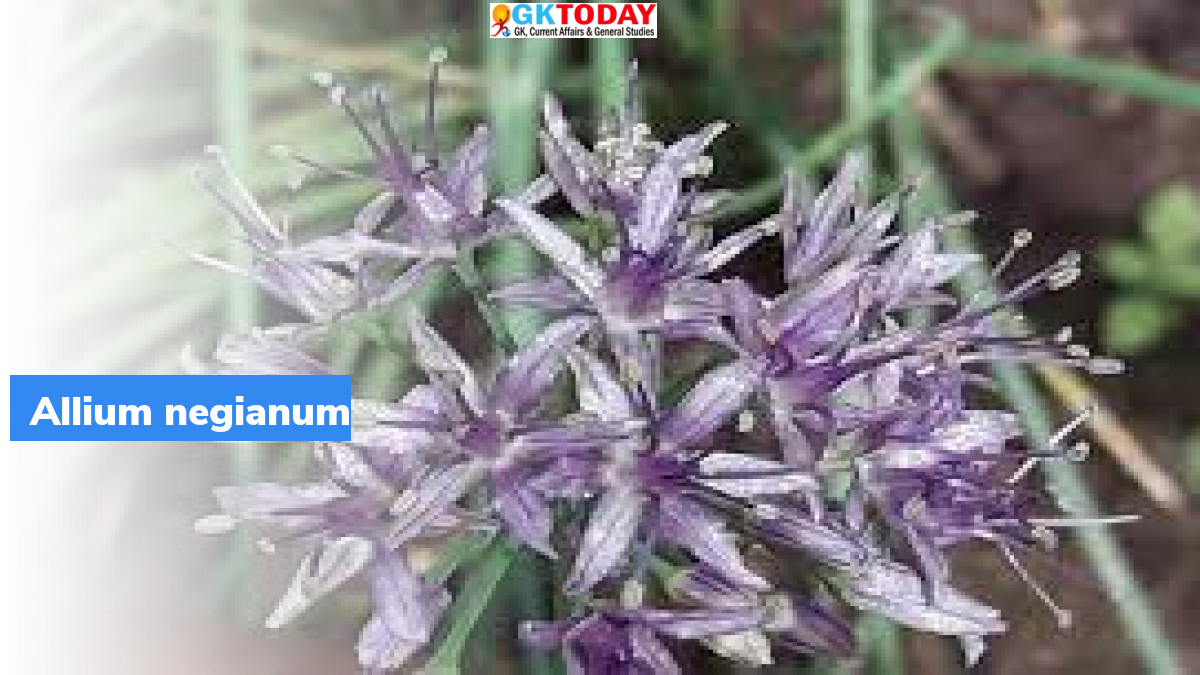 The Allium negianum is an onion species that grows in the Himalayan region of Uttarakhand. It was discovered in 2019. In 2021, the plant was confirmed as a new species of Allium genus. The Allium genus includes many staple foods such as garlic and onion. It includes 1,100 species. The primary centre of evolution of Allium extends across the Mediterranean Sea, Iranian regions and western North America.
About Allium negianum
The new species Allium negianum is restricted to western Himalayas. It grows in Dharma valley of Pithorgarh district and Niti valley in Chamoli district. The plant grows at the altitudes of 3,000 metres to 4,800 metres above sea level. They are found in grassy meadows, streams forming in snow pasture lands and also in sandy soils along rivers.  In these regions, the melting snow carries their seeds to favourable regions. It has a narrow distribution and has not been reported from any where else in the world. Though the species was discovered in 2019, it has long been cultivated by the local communities.
Name
The species has been named after the late Dr Kuldeep Singh Negi. He was an explorer and Allium collector.
Allium in India
There are thirty to forty species of Allium in India. They are distributed in the temperate and alpine regions of the Indian Himalayas. Many of the Allium species in India are of Chinese origin. There are two Allium centres of Allium diversity in India. They are eastern Himalayas and the western Himalayas. In the eastern Himalayas, they are spread in the alpine temperate zone. This region holds 6% of the country's diversity. The western Himalayas hold 85% of the total diversity.
Topics: Allium negianum
Latest E-Books