Piramal group to takeover the DHFL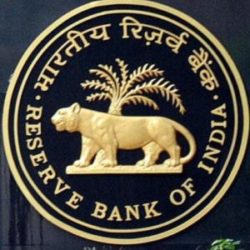 The Reserve Bank of India has approved the takeover of Dewan Housing Finance Corporation Ltd (DHFL) by Piramal Group on February 18, 2021.
Highlights
The decision was taken by RBI after a month a Committee of Creditors of DHFL voted in favor of Piramal's bid.
The bid got the 94 per cent votes.
Following this, the resolution plan of the company has been approved by the RBI.
Now, the Piramal Group will require to take permission of National Company Law Tribunal (NCLT) to take over the DHFL.
Apart from the Piramal Group, another major contender for the debt-ridden NBFC was US-based Oaktree Capital.
Oaktree capital had secured 45 per cent of votes from the lenders.
Piramal Group has offered Rupees 37,250 crore while the Oaktree has offered Rupees 38,400 crore offered by Oaktree.
But, the Piramal group had offered high upfront cash payment. Thus, the company has won the bid.
Dewan Housing Finance Corporation Ltd. (DHFL)
It is a deposit-taking housing finance company. The company is headquartered in Mumbai. It was established in order to enable the access to the economical housing finance for the lower- and middle-income groups in the semi-urban and rural India. The company is the second housing finance company of India.
What is the issue?
The DHFL had stopped payment of bonds in 2019 and it also defaulted on its loan obligations. Reason being this, the stock of the company fell over 97%. Thus, the government intervene in the company.
Following this, a resolution plan was made. In order to restructure the debt into equity in the company, some of the bond holders moved to the debt recovery tribunal. But the company offered to repay all investors in full through an inter-creditor-agreement.
But, in 2019 itself, Enforcement Directorate conducted raided the company and found links of money laundering activity with respect to the loans given to closely linked firms.
Following this, in accordance with the Reserve Bank of India Act, 1934, central bank removed the board of directors DHFL alleging inadequate governance in the company.
Now this company stands bankrupt.
Tags: Dewan Housing Finance Corporation Ltd (DHFL) • DHFL • National Company Law Tribunal • Piramal Group • Reserve Bank of India Act 1934
Month: Current Affairs - February, 2021