Peggy Whitson: NASA's record-breaking spacewoman retires as astronaut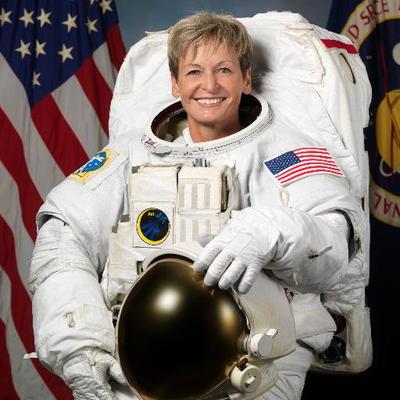 NASA's record-breaking spacewoman, Peggy Whitson (58) has announced her retirement as astronaut less than year after returning from her last and longest spaceflight.  During her career, she had racked up total of 665 days in space — more than any other NASA astronaut, and record for women worldwide. Her last spaceflight lasted close to 10 months, spanning 2016 and 2017.
Peggy Whitson
She was born on February 9, 1960 in Mount Ayr, Iowa, US. She is biochemist and had joined NASA as researcher in 1986 and became an astronaut in 1996. She had flown three missions aboard International Space Station (ISS): Expedition 5 in 2002; Expedition 16 in 2008 (In it she became first female commander of the orbiting lab) and extended and her longest stint in space from November 2016 through September 2017, which spanned Expeditions 50, 51 and 52. She had commanded Expedition 51, becoming the first woman to lead an ISS mission twice.
Records: She is world's most experienced female spacewalker, with 10 under her spacesuit belt with record-setting total time of 60 hours and 21 minutes. She was first woman to command International Space Station (ISS), holding the position twice. She was oldest woman ever to fly in space. She was first and only woman (and first non-military person) to serve as chief of NASA's male-dominated astronaut corps from 2009 to 2012.
Tags: Astronauts • NASA • Peggy Whitson • Space records • Spacewoman
Month: Current Affairs - June, 2018