Odisha celebrates Nuakhai festival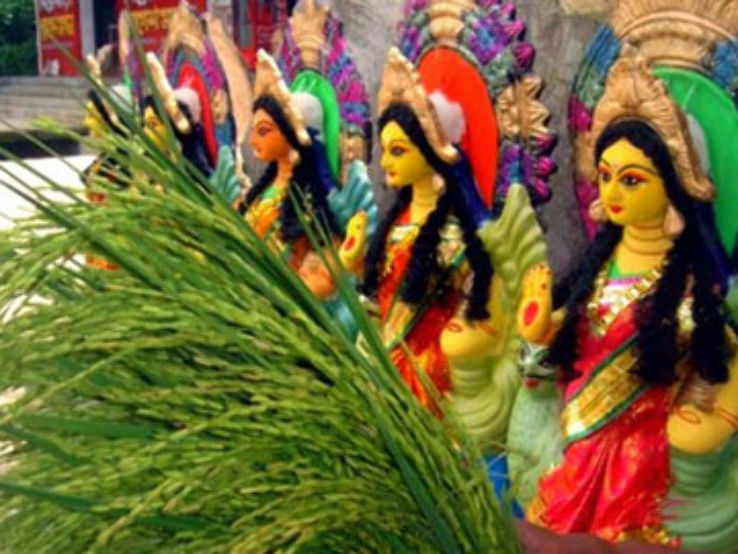 Odisha is currently celebrating the Nuakhai festival with such fervour. This festival is usually celebrated one day after the festival of Ganesh Chaturthi in the Western part of Odisha.
What happens in the Nuakhai Festival?
The festival of Nuakhai is celebration done after the harvesting of food grains by the farmers of Odisha.
On this festival, Odia people, even those living in far off lands return to their native places to be the part of the celebration. 
The festival is celebrated by wearing new clothes and offering prayers to God, following which a feast is thrown and food prepared using newly harvested crops is consumed.
The Nuakhai festival is the most famous social festival celebrated in the Western Odisha and nearby areas of Simdega in Jharkhand. A similar festival is that of Nabanna which is celebrated in Coastal Odisha.
Odisha has a vibrant culture of festivals and the Nuakhai festival is just one of the 13 festivals celebrated in Odisha. This is popularly called as in the local Odia language as the  'Bara Massa re Teraa Parva'.
History of the Nuakhai festival
As per the local legends, the Nuakhai festival was first started in the Vedic period when the sages deliberated on Panchyajna.
One part of panchyajna was the Pralambana yajna in which the harvesting of new crops and offering them to mother goddess was celebrated.
Significance of the Festival
The Nuakhai Festival aims to provide a great message to society about the relevance of agriculture in the economic progress of the country.
It drives home the point that the farmers are the fundamental building blocks of Indian society. Thus, it is imperative that the role of farmers in the process of nation-building be recognized.