Nagarjunasagar-Srisailam Tiger Reserve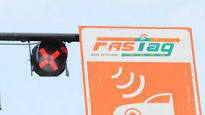 Nagarjunsagar-Srisailam Tiger Reserve is located in the states of Andhra Pradesh and Telangana, making it one of the few tiger reserves in India that spans across two states. It is also the largest tiger reserve in India, covering a total area of 3,728 km2 (1,439 sq mi). The core area of the reserve is 1,200 km2 (460 sq mi), which is an area dedicated solely to the conservation of tigers and other endangered species.
Major Attractions
The Nagarjunsagar-Srisailam Tiger Reserve is not just a habitat for tigers, but also a popular tourist destination. The reservoirs and temples of Srisailam are the major attractions for tourists and pilgrims. The reserve is also home to several waterfalls, including Ethipothala Falls, Pedda Dukudu, Gundam, and Chaleswaram. The Krishna river cuts its basin almost 200 meters deep over a distance of 130 kilometres via the Nagarjunsagar-Srisailam Tiger Reserve. The reserve is home to a diverse range of flora and fauna, including tigers, leopards, Indian bison, spotted deer, sambar deer, and wild boar.
Climate
The reserve experiences an average annual rainfall of 1,000 mm (39 in), with the southwest monsoon being active from the second half of June to the end of September. The reserve's elevation ranges from 100 m (330 ft) to 917 m (3,009 ft) above mean sea level. The hill ranges feature numerous plateaus, with Amrabad, Srisailam, Peddacheruvu, Sivapuram, and Nekkanti being the most famous.
Initiative for Efficient Entry Process
To facilitate a seamless and efficient entry process for vehicles into the forest area, the National Highway Authority of India (NHAI) has signed an MoU with the Nagarjunsagar-Srisailam Tiger Reserve. The initiative seeks to deliver a FASTag-based payment system at forest entry points to ease movement. Visitors can now avoid long queues and delays, and the collection of the Ecosystem Management Coordination fee will be done through FASTag at various entrance points of the Tiger Reserve.
Partnership for Sustainable Tourism
The partnership between NHAI and the Forest Department is a major step towards promoting sustainable tourism and preserving natural resources. The initiative will help in curbing vehicular emissions at the forest entry points, thereby reducing the environmental impact of tourism on the reserve.
Tags: FASTag • FASTags • National Highway Authority of India (NHAI) • Sustainable tourism • Tiger Reserves
Month: Current Affairs – April, 2023
Category: Places in News Current Affairs