ISRO successfully launches record 104 satellites in single mission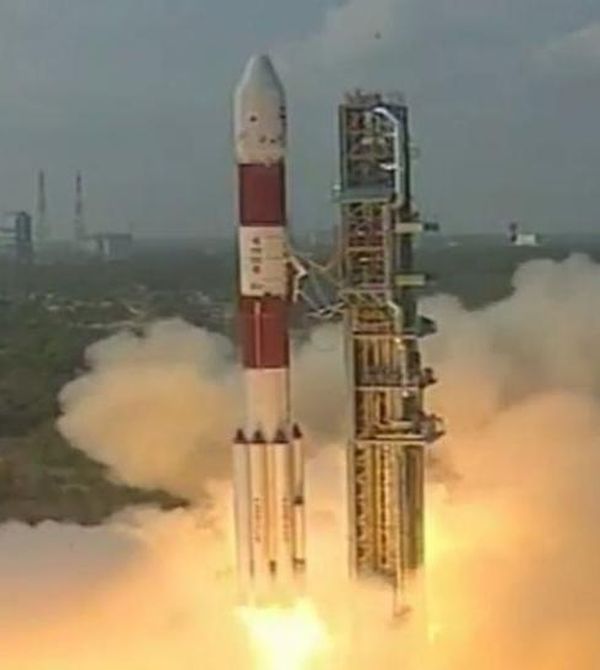 Indian Space Research Organisation (ISRO) created history by successfully launching a record 104 satellites in single mission.
These satellites were launched on board of Polar Satellite Launch Vehicle PSLV-C37, on its 39th mission from Satish Dhawan Space Centre, Sriharikota, Andhra Pradesh.'
Key Facts 
Of the total 104 satellites, three were Indian and remaining 101 belonged to international customers.
India's three satellites included earth-mapping Cartosat-2 satellite (main payload) and nanosatellites INS-1A and INS-1B.
Foreign Satellites: Of the 101 co-passenger satellites, 96 belong to US and remaining 5 from Israel, Kazakhstan, Netherlands, Switzerland, United Arab Emirates, respectively.
Around 90 small satellites belonged to US-based company Planet Inc. They are named 'Doves' and their constellation will be used to image the earth at low cost.
Launch Process: In this mission, PSLV first launched the Cartosat-2 and then its 103 co-passengers (together weighing about 664 kg) into the polar Sun Synchronous Orbit (SSO), about 520 km from the Earth.
Cartosat-2 Satellite: It was the primary payload of the mission. It is similar to the earlier four satellites in Cartosat-2 Series. It weighs 714 kg and has a mission life of five years.
It is earth observation satellite that will provide remote sensing services. Images sent by it will be useful for coastal land use and regulation, road network monitoring and creation of land use maps, among others.
INS-1A and INS-1B Satellites: They are nanosatellites. INS-1A was carrying Surface Bidirectional Reflectance Distribution Function Radiometer and INS-1B was carrying Earth Exosphere Lyman Alpha Analyser as payloads.
Launch Vehicle: For this mission, ISRO had used XL Variant of PSLV rocket standing 44.4 metres tall and weighing 320 tonnes.
It is most powerful rocket of ISRO and earlier was used in launching ambitious Chandrayaan and Mars Orbiter Mission (MOM).
Records Broken: This mission beat the previous record held by Russia, which in 2014 had catapulted 37 satellites in a single launch, using a modified inter-continental ballistic missile.
It also broke ISRO's previous national record set in June 2016, after it had successfully launched 20 satellites, including 13 from the US in single mission.
Tags: 104 Satellites • Breaking • Cartosat 2 satellite • ISRO • National
Month: Current Affairs - February, 2017