Haryana wins Best Horticulture State award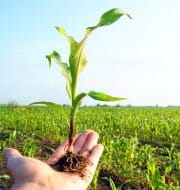 Haryana has won 'Best Horticulture State' award of the Indian Council of Food and Agriculture (ICFA).
The award was bestowed upon the state for its concerted efforts made to increase the income of the farmers in horticulture.
The award was received by Haryana Agriculture Minister OP Dhankar at two-day 9th Agricultural Leadership Summit 2016 that organized by ICFA in New Delhi.
Besides, the 2016 Best Agriculture State award was bestowed upon Odisha in recognition of state's efforts towards development of agriculture and bringing rural prosperity.
Horticulture in Haryana
At present, about 2.5 lakh hectares of land is under horticulture in Haryana. The state government has ambitious target to increase it up to 9 lakh hectares.
For this purpose, state government has decided to set a Horticulture University in the state.
Besides, it will also create 340 horticulture villages in the state and centres of excellence in horticulture in every district
In addition, state government will also set up biggest Horticulture Mandi of the country at Ganaur on the pattern of Shenzhen Mandi of China and Rungis Mandi of France.
State Government will also develop Peri Urban Culture to cater to the needs of the people related to fresh fruits, vegetables, dairy products and flowers.
Tags: Agriculture • Awards • Haryana • Horticulture • National
Month: Current Affairs - September, 2016