Daily UPSC Prelims Current Affairs – September 06, 2022 [Mock Test]
1.
Consider the following pairs of National parks/wildlife sanctuaries and associated rivers passing through:
Kaziranga National Park – Diphlu
Bhitarkanika National Park – Baitarani
Singalila National Park – Rammam
Kuno Wildlife Sanctuary – Kuno
How many pairs given above is/are correct?
2.
Payments Vision 2025 document has been released recently. Which of the following statements related to it are correct?
Its core theme is E-payments for everyone, everywhere, everytime (4Es).
It has proposed enabling of geotagging of digital payment infrastructure and transactions.
It expects the Unified Payments Interface (UPI) to register growth of 50% and more than 3x increase in the number of digital payment transactions by 2025.
Choose the correct answer using the codes given below:
3.
India and Bangladesh are parties to which of the following projects?
Padma bridge
Agartala-Akhaura link
Maitri bridge
Choose the correct answer using the codes given below: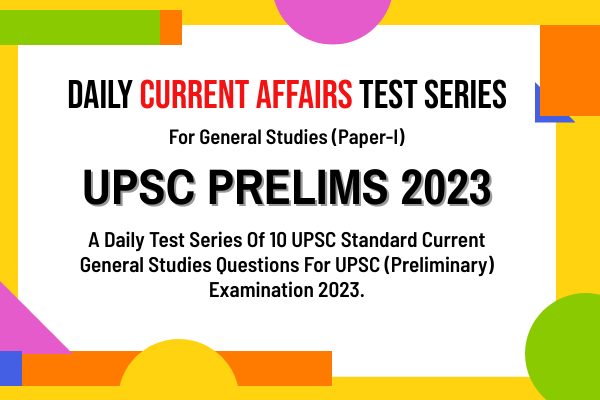 The above questions are part of Daily Current Affairs Test under
UPSC Prelims Test Series - 2023
in GKToday Android Application. This series can be subscribed in the app only.
Download Now
Category: Daily Current Affairs Test for UPSC Prelims Examination 2023
Tags: upsc prelims test series 2023
Latest E-Books