State Consent must to extend CBI Jurisdiction: Supreme Court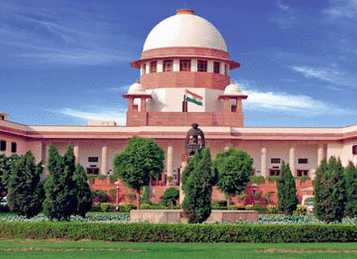 On November 19, 2020, the Supreme Court of India pronounced that the consent of State Government is mandatory for the Central Bureau of Investigation (CBI) to extend its jurisdiction in the state. The verdict has come after the eight non-BJP states withdrew their consent for CBI to probe fresh cases in the jurisdiction of the state. The states were Jharkhand, Kerala, West Bengal, Mizoram, Maharashtra, Rajasthan, Punjab and Chhattisgarh.
Legislation
The functioning of CBI is regulated by the DSPE (Delhi Special Police Establishment) Act. The Section 5 and Section 6 of the act permits the Central Government to extend its powers to the state. However, Section 6 of the act says that the Centre has powers to extend CBI investigation only when the state gives its consent.
This is unlike other Central Government Agencies. For instance, the National Investigation Agency on the other hand, enjoys all-India jurisdiction. NIA was constituted after the 2008 Mumbai terror attack. It mainly focuses on investigation of terrorist attacks.
What types of cases does the CBI investigate in a state?
The CBI investigates three types of cases as follows
Cases of Corruption against public servants are handled by Anti-Corruption Division.
Bank Frauds, Black Money operations, black money operations are handled by Economic Offences Division
Murder, Crimes related to internal security are handled by the Special Crimes Division.
Delhi Special Police Establishment Act
The act was not passed in the Parliament. CBI was created through an executive order of the Government. CBI was established during World War II. It was established after the British India Government felt that there is a need to probe cases of corruption in the war and supply department.
Thus, CBI is not a statutory body. It functions under the Ministry of Personnel, Public Grievance and Pensions of the central government. It is exempted from the purview of Right to Information Act.
Month: Current Affairs - November, 2020
Category: Legal & Constitution Current Affairs
Topics: CBI • Central Bureau of Investigation • Delhi Special Police Establishment (DSPE) Act • Mumbai terror attack • National Investigation Agency (NIA) • Supreme court
Latest E-Books