Chinese scholar Xuan Zang stayed in Vijayawada to study Buddhist scriptures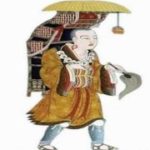 Seventh century Chinese Buddhist pilgrim and scholar Xuan Zang (also spelled Hsuan Tsang)  stayed a couple of years in Bezawada (the old name of Vijayawada) to copy and study Buddhist scriptures.
In 630 AD, Xuan Zang came to India through Kashmir after visiting Central Asia, Iran and Afghanistan through the Silk Route. He had travelled from north to east during his 14-year stay and lived in Bihar for a couple of years. At Nalanda University, Xuan Zang had interacted with scholars and students, mastered local languages and discovered Buddhist stupas.
Xuan Zang travelled to Andhradesa to visit the Viharas (monasteries) at Amaravathi and Nagarjunakonda around 640 CE and stayed at Amaravathi for a couple of years. During his stay, he had studied and copied the Abhidhammapitakam, the last of the three pitakas (Pali for baskets) constituting the Pali canon, the scriptures of Theravada Buddhism.
What are proofs of his stay?
British chronicler and collector of Kistna Gordon Mackenzie in his manual written in 1883 recorded that Xuan Zang in his writing spoke about the kingdom of Anta-lo (Andhra) with its capital Ping-ki-lo (Vengi) and in Dhanakacheka (Dharani Kota?).
He also recorded that Xuan Zang described two Poorasaila (eastern hill) and Aparasaila (western hill) Buddhist monasteries.
According to V.V. Krishna Sastry, former director of the united Andhra Pradesh Archaeology department these two monasteries are actually Moghalrajpuram caves and Akkannna Madanna caves located in the heart of Vijayawada.
These Buddhist monasteries (Viharas) were converted into Hindu Cave temples during the reign of the Vishnukundins (reign was from 420 to 624).
Significance Xuan Zang's visit
The writings of Xuan Zang about his travels in India are detailed accounts of the life of the people in the 7th century.
Chinese government has used his work to establish that the relationship between India and China is 1,400 years old.
Month: Current Affairs - November, 2016
Category: Art & Culture Current Affairs
Topics: Art and Culture • History • Hsuan Tsang • India China • Xuan Zang
Advertisement