Asia's largest Bio-CNG plant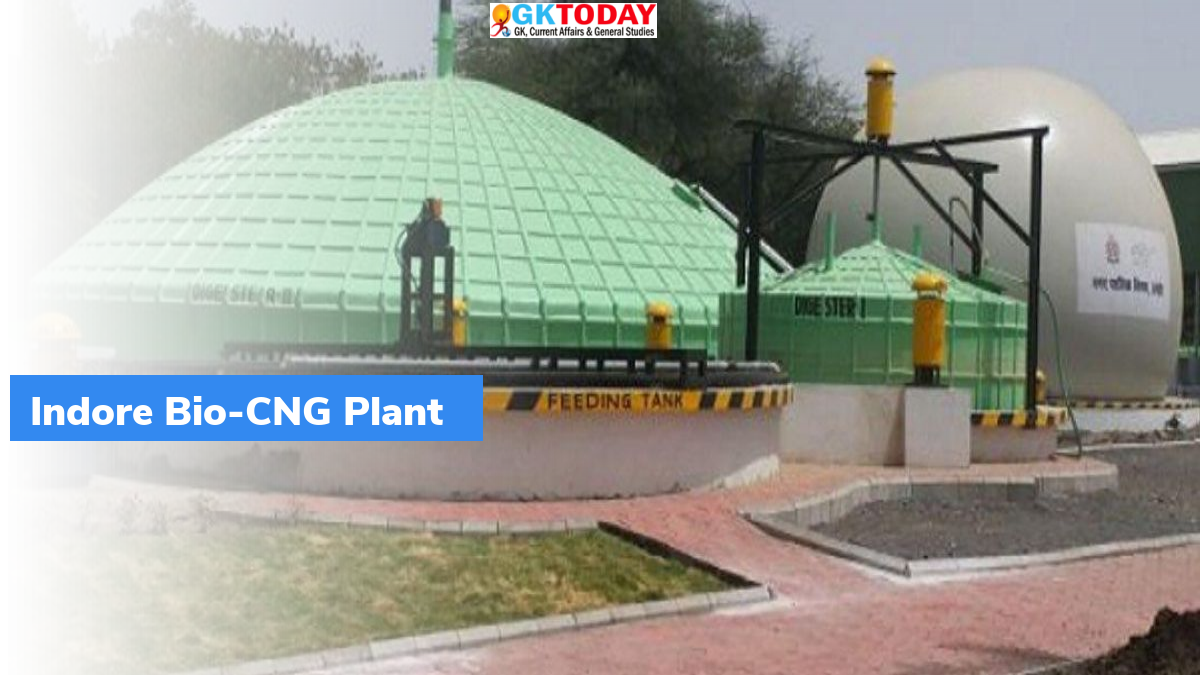 On February 19, 2022, Asia's largest Bio-CNG plant will virtually be inaugurated by Prime Minister Narendra Modi in Indore.
Highlights
Indore is considered as one of the cleanest cities India.
With the inauguration of bio-CNG plant, it will set another high standard in cleanliness.
How will Bio-CNG plant be operated?
The Bio-CNG plant will be operated using 100 per cent wet waste. It is estimated to produce 18,000 kg gas per day. As per estimates of Indore Municipal Corporation, amount of Bio-CNG will help in running around 400 buses in the city daily.
Capacity of the plant
The bio-CNG plant has a total capacity of 550 MT. It will produce CNG with 96 per cent pure methane gas.
PPP model
This 'lighthouse plant' has been set up under the Public-Private Partnership (PPP) model, by Indore Municipal Corporation (IMC) and Indo Enviro Integrated Solutions Limited (IEISL). From this, Indore Municipal Corporation will earn a revenue of Rs 2.5 crore per year.
Significance of the plant
This plant will improve the calorific value as well as increase the effectiveness of Bio-CNG. It will help in purifying the air quality of densely-populated cities. It will further help in mitigating 1,30,000 tons of carbon dioxide annually.
Location of the plant
The bio-CNG plant is located at Devguradiya Trenching Ground in Indore.
Features of the plant
This plant has some unique features, like:
Fully automated pre-treatment unit and separation hammer mill technology. This will prepare bio-slurry feed to run digesters.
Anaerobic digesters, that have been mounted with agitators. They work on Continuous Stirred Tank Reactor (CSTR) principle.
Use of 'Pressure Swing Adsorption (VPSA) technology', to ensure high-quality recovery of bio-CNG fuel from raw biogas.
Indore: Cleanest City of India
Indore has emerged as the cleanest city in India, over the past few years. It ensures 100 per cent segregation of solid waste at source. It leads to less than 1 per cent impurities in wet waste. As per experts, quality of wet waste in Indore is one of the best across the world. This prompted the private partners to participate in PPP bid to set up the plant.
Month: Current Affairs - February, 2022
Category: Economy & Banking Current Affairs - 2023 • States Current Affairs