ADMM-PLUS exercise concludes in Singapore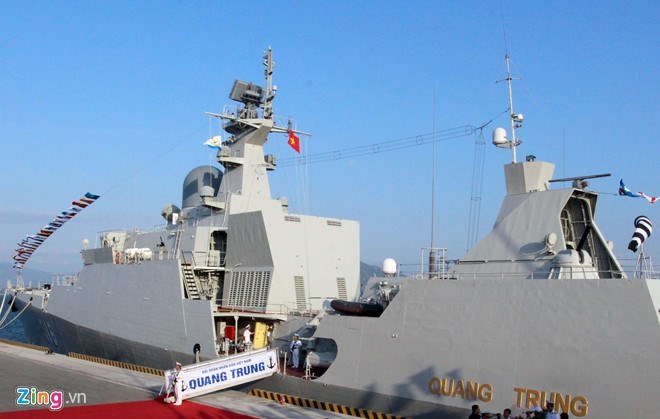 The ASEAN Defense Ministers' Meeting (ADMM)-Plus Maritime Security Field Training Exercise (MS FTX) in the South China Sea concluded on 13 May 2019 at RSS Singapura ( also known as Changi Naval Base) in Singapore.
Key Highlights
Schedule: The ADMM-Plus Maritime Security Field Training Exercise was held from 30 April to 13 May. The exercise commenced on 30 April in Busan, South Korea and concluded in Singapore.
Phases: It was held in two phases. The Phase I of ADMM-PLUS MS FTX was scheduled from 1 May to 3 May and its Phase II was scheduled from 9 May to 12 May.
Organised: It is co-organized by Singapore and South Korea as both nations currently holds co-chairmanship of ADMM-Plus Experts' Working Group on Maritime Security.
Participants: The ADMM-Plus comprises total 18 nation participants which include ten Association of Southeast Asian Nations (ASEAN) countries and other 8 includes the United States, Australia, New Zealand, South Korea, Japan, Russia, China, and India.
Significance: This is the fourth Maritime Security Field Training Exercise (MS FTX) was conducted under the ambit of the ADMM-Plus. It involved 10 aircraft and 19 ships with about 700 personnel from the 18 ADMM-Plus countries.
Drills Undertaken: During exercise, Participants conducted a series of professional exchanges ashore, as well as maritime security drills in the waters off Republic of Korea (ROK) and Singapore. Several maritime security drills for building confidence and practical cooperation included sharing information to track vessels-of-interest, practicing the Code for Unplanned Encounters at Sea, boarding operations and protection of key installations, conducted helicopter cross-deck landings and replenishment at sea drills as they sailed.
On completion of Phase II, Some of the exercise participants, including US Navy destroyer USS William P. Lawrence (DDG 110) and India's INS Kolkata and INS Shakti are scheduled to participate in the International Maritime Defense Exposition (IMDEX) 2019 in Singapore May 14-16.
NOTE: ASEAN comprises of ten countries of Southeast Asia, with Headquarters: Jakarta, Indonesia. It includes Thailand, Brunei, Laos, Indonesia, Myanmar (Burma), Vietnam, Singapore, Cambodia, Malaysia, and Philippines.
Month: Current Affairs - May, 2019