World Economic Forum Meet 2023!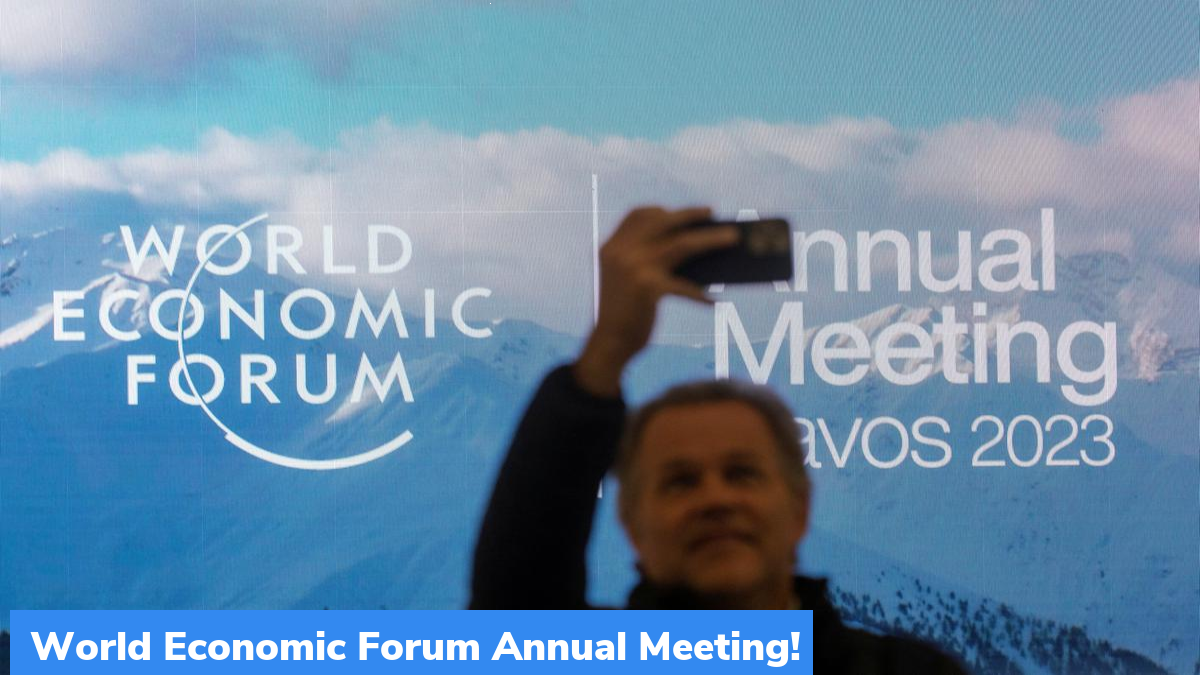 The 53rd edition of the World Economic Forum (WEF) Kicks Off in Davos, Switzerland. The meeting will continue from January 15th to January 20th.The WEF meeting provides a platform for global leaders to share their insights on the prevalent economic conditions across the globe and to discuss the challenges that the world is facing today.It is also an opportunity for leaders to discuss the future of the global economy.
WEF 2023 Theme:
The theme for 2023 meet is "Cooperation in a Fragmented World. The theme of this year is particularly important in today's political and economic climate. The world is facing multiple challenges such as economic recession, climate change, geopolitical conflicts and many more. The WEF is an opportunity for leaders to come together and find solutions to these problems.
Global Leaders Gather to Discuss Pressing Issues and Promote Innovative Solutions:
WEF will bring together experts, academics, investors, and political and business leaders to discuss some of the pressing issues the world is facing today, such as the Russia-Ukraine crisis, global inflation, and climate change.
The goal of the WEF is to promote innovative solutions and encourage cooperation between governments and the business sectors to create conditions for a strong and durable recovery.
According to the WEF's annual Global Risks Report, the threat of recession, cost-of-living crisis, and debt distress is likely to dominate the outlook for at least two years.
World leaders participating in the meeting include European Commission President Ursula von der Leyen, German Chancellor Olaf Scholz, European Parliament President Roberta Metsola, South Africa President Cyril M Ramaphosa, Spain Prime Minister Pedro Sanchez, South Korean President Yoon Suk-yeol, Swiss President Alain Berset, and Finland Prime Minister Sanna Marin. Strong participation from leaders from India is also expected at the summit.
The WEF's Mission, Focus Areas, and Reports:
The World Economic Forum (WEF) is a Swiss non-profit organization that was established in 1971. WEF Founder and Executive Chairman is Klaus Schwab. Its mission is to improve the state of the world by engaging business, political, academic, and other leaders of society to shape global, regional, and industry agendas. The WEF's headquarters is located in Cologny, a suburb of Geneva, Switzerland.
Reports:
The WEF's Global Competitiveness Index ranks countries based on their ability to provide a healthy environment for economic growth.
The WEF's Global Risk Report assesses the likelihood and impact of global risks in the short and long term.
The WEF's Global Gender Gap Report measures the gender gap in health, education, economy and politics.
The WEF's Global Social Mobility Report assesses the ability of individuals to move up the economic ladder.
Tags: Annual Meeting • business leaders • Economic growth • Environmental Sustainability • Global issues
Category: International / World Current Affairs