Power: Current Affairs, GK & News - 2020-2021
Global Coal Production falls for the 4th Consecutive Year
Published: March 27, 2020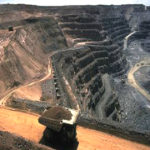 According to a survey, in 2019, the global coal power plant development declined for the fourth consecutive year. A total of 13 GW of capacity construction delayed due to Corona Virus. Highlights The survey was conducted by the Global Energy Monitor, Sierra Club, Greenpeace international and the Centre for Research on Energy and Clean Air. ..
Month: Current Affairs - March, 2020
Category: Reports & Indexes Current Affairs
Topics: China • Clean Energy • Clean Energy Transition • Coal • Coal Sector • Corona virus • COVID-19 • Global Energy Companies • Power
Mangdechhu hydroelectric power plant
Published: August 19, 2019
One of the projects inaugurated during PM Narendra Modi's visit to Bhutan was the Mangdechhu hydroelectric power plant which has been built on the Mangdechhu river in the Trongsa Dzongkhag district of Bhutan. What is the Mangdechhu hydroelectric power plant project? The Mangdechhu hydroelectric power plant project is Rs 4500 crore hydroelectric power plant which ..
Category: Environment Current Affairs
Topics: Bhutan • Dams • Hydroelectricity • Power • Renewable energy
UK tops 2018 'Soft Power 30' index
Published: July 17, 2018
UK has topped an annual global ranking of nations' soft power. The 2018 'Soft Power 30' index is published by UK-based strategic communications consultancy firm Portland and the University of Southern California Center on Public Diplomacy. This index has listed 30 countries in which France gets second place, Germany third and United States fourth. India ..
Topics: Diplomacy • Global politics • Globalization • International Relations • Nation branding • Politics • Power • Soft power
India's Soft Power
Published: October 20, 2015
Power has always been the central point in all security studies in international relations. Power is the ability to achieve one's goals or capacity to influence the decision of others to get favourable outcomes. Nations have made use of both hard power i.e. use of force and soft power i.e. using cordial relations with other ..
Topics: International Relations • Joseph Nye • Political science • Power • Smart power • Soft power
Union Government plans to produce power, compost from solid waste under Swachh Bharat Mission
Published: October 2, 2015
Union Urban Development Ministry has announced crucial policy changes to allow generation of electricity and compost from municipal solid waste. It was announced by the Ministry on the occasion of first anniversary of Swachh Bharat Mission which was launched on 2 October 2014. The Ministry is also finalising the pricing model for the compost produced ..
Month: Current Affairs - October, 2015
Topics: Current Affairs 2016 • Enviroment • Power • Urban Development Ministry
Advertisement