Law enforcement Current Affairs, GK & News
Anoop Kumar Mendiratta has been appointed as the new Law Secretary (Secretary, Legal Affairs) in the Union Law Ministry on contractual basis till March 30, 2023. He  is at present the District and Sessions Judge (North East) of the Delhi's Karkardooma Courts.  As per officials, it is the first time a sitting judge has been ..
Topics: Judge • Law • Law enforcement • Legal professions
India and Japan will hold the 2nd edition of joint military exercise 'DHARMA GUARDIAN-2019' in Mizoram from 19th of October to 2nd of November 2019. The focus of the 2-week-long exercise will be to increase the interoperability between the two forces and enhance coordination in dealing with various security challenges including counter-terrorism. The scope of ..
Topics: Counter-terrorism • Government • Interoperability • Law enforcement • National security • Prevention • Public safety • Safety • Security • Terrorism
On September 16 2019, former Chief Minister Farooq Abdullah was detained for 12 hours under the State's Public safety act. The act was brought to prevent timber smuggling. This allows the state government to detain a person up to 2 years without any trial. It was brought by Sheik Abdullah (Farooq Abdullah's father) in 1978. ..
Topics: All Parties Hurriyat Conference • Arrest • Crime • Criminal law • Detention • Jammu and Kashmir • Kashmir separatist movement • Kashmiri people • Law enforcement • Masarat Alam Bhat • PSA • Punishments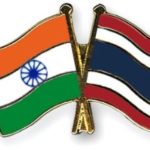 India-Thailand Joint Military Excercise, Maitree-2019 will be held from 16-29 Sep 2019 at Foreign Training Node, Umroi (Meghalaya). Features of Maitree 2019 Army battalions comprising 50 soldiers each from Indian Army and Royal Thailand Army (RTA) will participate in the exercise to share experience gained during various counter-terrorism operations in their respective countries. Both India ..
Topics: Counter-terrorism • Government • Indian Army • Law enforcement • Military exercise • National security • Prevention • Public safety • Safety • Security • Terrorism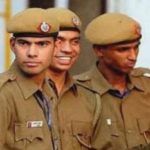 Based on a sample survey of 11,834 police personnel across 105 locations in 21 States, the Centre for the Study of Developing Societies has published the "Status of Policing in India Report 2019." What does the Report Say? Extra Hours The vast majority of police personnel in India, across gender, rank and contingent, work for ..
Topics: Crime prevention • Human activities • Law enforcement • Overtime • Police • Prevention • Surveillance • Working time