Germany: Current Affairs, GK & News - 2020-2021
France and UK reaffirm support for Iran Nuclear Deal
Published: January 20, 2020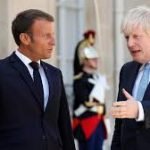 On the sidelines of the Libya Summit held in the capital city of Germany, Berlin on Sunday, 19th January 2020 the President of France, Emmanuel Macron and the British Prime Minister Boris Johnson has reiterated their commitment to the JCPoA (Joint Comprehensive Plan of Action) for 2015 Iran nuclear deal and has acknowledged the need ..
Month: Current Affairs - January, 2020
Topics: Ayatollah Khamenei • Berlin • Boris Johnson • China • Donald Trump • Emmanuel Macron • France • Germany • Joint Comprehensive Plan of Action • Libya Summit • President of France • Qassem Soleimani • Russia • United Kingdom • US
What is 'StrandHogg' vulnerability in android devices?
Published: December 30, 2019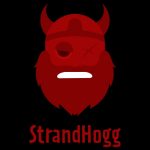 A firm specialized in App Protection named Promon AS located in the Scandinavian country Norway has discovered a dangerous vulnerability on Android devices. A research conducted by its team of three experts has disclosed that the vulnerability allows real-life malware or the virus to pose as a legitimate app or cloned app in the android ..
Topics: Android Q • Asia • Europe • Germany • Ministry of Home Affairs • Norway • Promon AS • StrandHogg
Sunil Chhetri Brand Ambassador of PUMA
Published: December 12, 2019
The German multinational company, PUMA has signed the Indian men's football team captain, Sunil Chhetri as their Brand Ambassador for the next three years. Sunil Chhetri is second only to the Portuguese international Cristiano Ronaldo on the list of active international scorers in the world in football. The Bengaluru FC captain, Sunil Chhetri is the ..
Category: Persons in News Current Affairs
Topics: Brand Ambassador • Cristiano Ronaldo • Germany • Portuguese • Puma • Sunil Chhetri
Paris Summit: Russia-Ukraine agree to cease fire
Published: December 10, 2019

At a Paris Summit mediated by Germany and France, Russia and Ukraine agreed to restore peace by implementing cease fire. Both the countries also agreed on prisoner exchanges. Highlights On December 9, 2019, Russian President Vladimir Putin and the Ukrainian President Volodymyr Zelensky agreed to cease fire in the eastern Ukraine by the end of ..
Month: Current Affairs - December, 2019
Category: International Current Affairs
Topics: Crimean Annexation • France • Germany • Russia-Germany • Ukraine • Ukraine crisis • Ukraine-Russia
Analysis of the Global Climate Risk Index 2020
Published: December 5, 2019
The most affected countries in the year 2018 as per the 15th index of Global Climate Risk were Japan, the Philippines, and Germany. Comparison of the most affected countries Index ranking of 2018 with their ranking in 2017: Japan was the most affected country in 2018 as per the index, in 2017 japan was placed ..
Category: Reports & Indexes Current Affairs
Topics: Analysis of Global Climate Risk Index • Bangladesh • Caribbean Island • Germany • Global Climate Risk Index 2020 • Japan • Madagascar • Nepal • Philippines • Thailand • Vietnam
Advertisement