Page-7 of
Economy of India Current Affairs, GK & News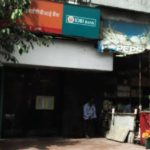 The Indian Government has approved a Rs 9300 crore fund infusion in the IDBI bank. This has caused the shares of the IDBI bank to surge 8% in a single day. What has happened? The Indian Cabinet has approved the cash infusion plan to improve the capital adequacy ratio in the bank. The Indian Government ..
Topics: All India Financial Institutions • Companies • Economy of India • IDBI Bank • IDBI Federal Life Insurance • Indian companies established
Ashok Leyland has become the first Indian Original Equipment Manufacturer (OEM) to meet the Bharat Stage VI (BS-VI) emission norms across its full range of heavy-duty trucks with gross vehicle weight of 16.2 tonnes and above. The company has recently received certificates from Automotive Research Association of India (ARAI) confirming compliance with BS-VI emission standard. ..
Topics: Ashok Leyland • Ashok Leyland Defence Systems • Automotive industry in India • Automotive Research Association of India • Companies • Economy of India • Emission standard • Hinduja Group • India • John Deere • Leyland • Truck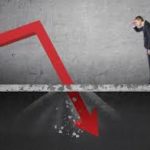 The release of the first-quarter data for the financial year 2020 came as a rude surprise to economists and policy planners in the country. Due to a fall in private consumption growth and investment rate, GDP growth has fallen to barely 5% while Nominal GDP growth has reduced to 8%. This fall in GDP has ..
Topics: Economic growth • Economy • Economy of India • Gross domestic product • India GDP rebasing • Macroeconomics • MINT • National accounts
The government has unveiled a mega plan to merge 10 public sector banks into four as part of plans to create fewer and stronger global-sized lenders. Proposed Merger Punjab National Bank, Oriental Bank of Commerce and United Bank of India will combine to form the nation's second-largest lender. Canara Bank and Syndicate Bank will merge. Union Bank ..
Topics: Allahabad Bank • Bank of Baroda • Canara Bank • Companies • Dena Bank • Economy of India • Financial services • Indian Overseas Bank • Mega Merger of Banks • National bank • Public Sector Banks • Public Sector Banks in India • State Bank of India • Syndicate Bank
In a slew of measures announced by the Finance Minister of India, Nirmala Sitharaman on 30th August, 2019, to take the country out of economic doldrums, one particular step of the government has stood out. This was the planned merger of 10 public sectors into 4 banks. The anchor banks for this merger will be ..
Topics: Bank of Baroda • Banking • Canara Bank • Central bank • Central Bank of India • Economy of India • Financial services • Indian Economy • Mega Merger of Banks • National bank • Public Sector Banks • Public Sector Banks in India • State Bank of India • Syndicate Bank