Page-6 of
Economy of India Current Affairs, GK & News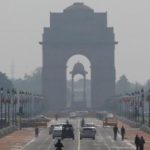 The "Turbocharging Delhi-NCR Startup Ecosystem" report issued by TiE Delhi-NCR and consulting firm Zinnov has observed that Delhi-NCR is a bigger start-up hub than Bangalore. The report notes that NCR not only beats Bangalore in the number of active start-ups, the region also has more number of unicorns (a privately held startup company valued at over $1 billion), ..
Topics: Bangalore • Delhi • Economy of India • India • National Capital Region • NCR Corporation • Paytm • Zomato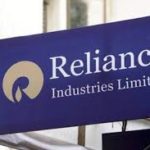 The Reliance Industries group, currently lead by Mukesh Ambani is one of the largest companies in India. This gargantuan conglomerate, which has wide-ranging interests in the hydrocarbon sector to the telecommunications space and the retail market, is looking to reduce its debt. The debt of Reliance Industries While Reliance Industries has been a very cash ..
Topics: BSE SENSEX • CNX Nifty • Companies • Credit rating agency • Economy of India • Gujarati people • India • Jio • Mukesh Ambani • Reliance • Reliance Industries Limited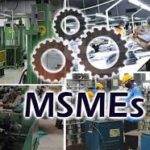 The Indian Government has decided to extend a special Credit Linked Capital Subsidy Scheme (CLCSS) for Technology Upgradation to the MSMEs. This money is to be utilized for the Technology Upgradation. The Indian Government relaizes that the equipping a business with technology is fiscally draining and this problem is even more severe for the Micro, ..
Category: Government Schemes Current Affairs
Topics: Economy • Economy of India • Finance in India • IDBI Bank • National Bank for Agriculture and Rural Development • Sailendra Narain • Small and medium-sized enterprises • Small Industries Development Bank of India
The Employees' State Insurance Corporation (ESIC) has partnered with State Bank of India (SBI) for direct transfer of benefits electronically into bank accounts of all stakeholders. As per pact, SBI will provide e-payment services directly to bank accounts of all ESIC beneficiaries and payees without any manual intervention as an integrated and automated process. The ..
Topics: Economy • Economy of India • Employees' State Insurance • Financial services • Health insurance in India • Indian labour law • State Bank of India
The digital transformation and IT services major, Wipro Limited has bagged a strategic contract valued at $300 million from the ICICI Bank to provide digital technology led services. Under the contract, Wipro will offer a comprehensive suite of services to ICICI Bank for the next 7 years. Earlier, Mumbai-based IT services firm Vara lnfotech was ..
Topics: BSE SENSEX • CNX Nifty • Companies • Economy of India • ICICI Bank • Stock exchanges