Page-2 of
Africa Current Affairs, GK & News
The African elephant population in Central African countries like Cameroon has fallen by more than 30% in the last 7 years. African Elephant The African elephant is a genus- consisting of 2 species: the African forest elephant and the African bush elephant. They are listed as vulnerable species by IUCN. African elephant species are found ..
Topics: Africa • African elephant • Cameroon • Dja Faunal Reserve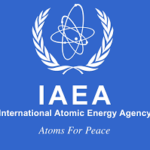 The International Atomic Energy Agency, an autonomous wing of the United Nations has sent COVID-19 testing gears to around 40 countries. Highlights The IAEA is known for its nuclear inspection works in countries such as Iran. It also helps countries to use nuclear technology for peaceful purpose. The organization had recently received requests from 90 ..
Month: Current Affairs - April, 2020
Category: International Current Affairs
Topics: Africa • Asia • Corona virus • COVID-19 • COVID-19 testing • IAEA • Latin America • United Nations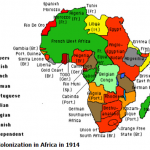 In 2013, the United Nations General Assembly announced the decade commencing 1 January 2015 and ending on 31 December 2024 as the International Decade for People of African Descent. The theme of the international decade is "People of African descent: recognition, justice and development". Every year, March 21st is celebrated as 'International Day for the ..
Topics: Africa • International Day for the Elimination of Racial Discrimination • United Nations General Assembly
A new study linking the changing animal behaviour in response to changes in terrains with the spreading of disease was published. About the Study The study observed how a novel tuberculosis bacteria spread among the banded mongoose using their social behaviour. The bacteria was transmitted via scent marking of the mongoose (the animal uses olfactory ..
Topics: Africa • Disease • Mongoose • Tuberculosis
The Indian Ocean Commission recently admitted India as the 5th observer to the group. This is expected to bolster the Indo-Pacific vision. About the COI The Indian Ocean Commission (COI) was created in 1982 and institutionalised in 1984 by the Victoria Agreement. It is an intergovernmental organisation aimed at strengthening the friendship among the member ..
Topics: Africa • COI • Indo-Pacific • Mozambique Channel