Tigist Assefa Shatters Women's Marathon World Record in Berlin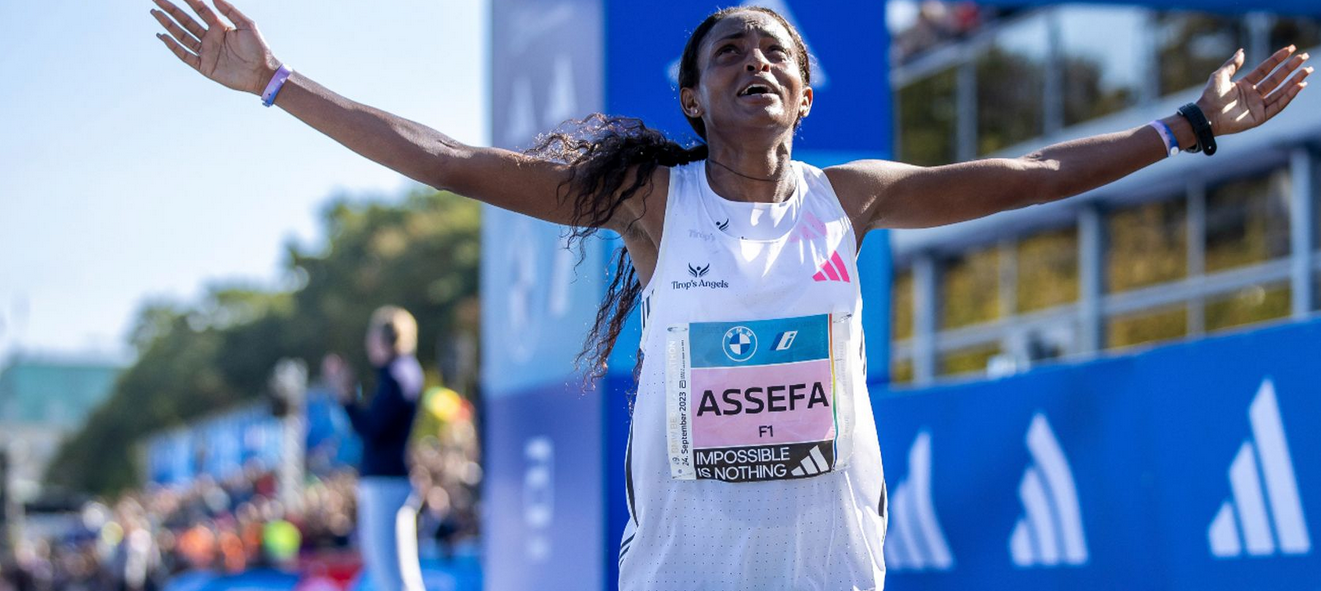 In a historic marathon performance, Ethiopian runner Tigist Assefa redefined the boundaries of what was believed possible in the women's marathon by obliterating the world record during the Berlin Marathon. Assefa's remarkable achievement, completing the 26.2-mile race in an astonishing time of 2 hours, 11 minutes, and 53 seconds, left spectators in awe.
Breaking Records
The 26-year-old Ethiopian shattered the previous women's marathon world record, set by Brigid Kosgei in 2019, by an astounding 2 minutes and 11 seconds. Assefa's incredible feat not only set a new standard but also hinted that she might be capable of even faster times in the future.
The Supershoe Wars Continue
Assefa's record-breaking run reignited the debate surrounding elite marathon shoes. She wore the new Adizero Adios Pro Evo 1s by Adidas, which the company claims are equipped with groundbreaking technology that pushes the limits of racing footwear. Despite their hefty price tag of £400, these shoes are likely to find numerous buyers eager to experience their performance benefits.
Focus on Tigist Assefa
While the lead-up to the Berlin Marathon had centered on Kenyan legend Eliud Kipchoge's quest to break his own men's world record, Assefa's extraordinary achievement took center stage. Kipchoge secured his fifth Berlin title, winning by 31 seconds in a time of 2 hours, 2 minutes, and 42 seconds, the fifth-fastest of his career.
Assefa's Remarkable Run
During the early stages of the women's race, a group of 12 runners maintained a pace faster than the world record. However, between the eighth and tenth miles, Assefa accelerated, leaving behind all but her pacemakers. She reached the halfway point in 1 hour, 6 minutes, and 20 seconds, putting her on course to shatter the world record by over a minute. Assefa continued to increase her pace in the second half of the race, solidifying her place in history.
A Remarkable Journey
Assefa's performance is made even more remarkable by the fact that she ran her first marathon just last year, clocking a modest time of 2 hours, 34 minutes, and 1 second in Riyadh, Saudi Arabia, due to health issues. However, her surprise victory at the 2022 Berlin Marathon, with a time of 2 hours, 15 minutes, and 37 seconds, foreshadowed her world-record-breaking achievement.
Month: Current Affairs - September, 2023
Category: Sports Current Affairs