Skyhawk: India's first 5G enabled drone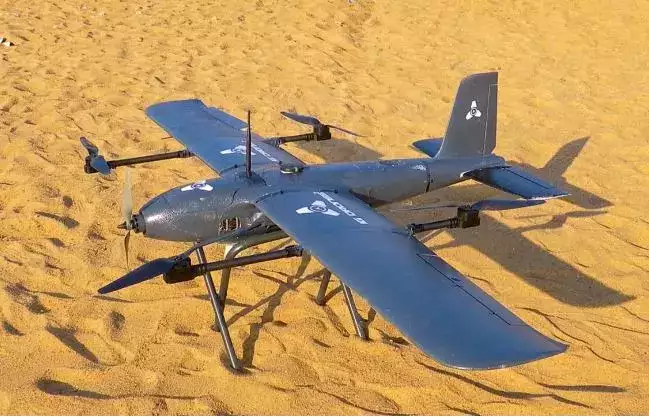 Startup firm IG Drones, which was born out of Veer Surendra Sai University of Technology (VSSUT) campus in Odisha's Sambalpur has developed a 5G-enabled drone that is capable of vertical take-off and landing. The drone, named Skyhawk, can be used in defence and medical applications, among other sectors.
Key Features
Skyhawk drone can carry a 10 kg payload and has an endurance of around five hours.
As it's a VTOL (Vertical Take-off and Landing), it can be operated from any terrain without the need of a conventional runway.
With the addition of Artificial intelligence and thermal imaging capabilities, the drones can be used in monitoring border intrusion and also during regular patrolling by the defence forces, according to the company.
It is IP67 rated and can be controlled via a combination of NavIC + GPS navigational satellites which remain connected in the upper range of 50 to 60 in case of failsafe activation.
Potential Applications
Skyhawk has been developed keeping in mind the needs of defence and medical sectors. It is also ideal for border surveillance and defence operations. The drone is also capable of operating through satellites in case an internet link is not available, which makes it useful in remote areas. Additionally, the drone's speed and range make it well-suited for medical services delivery.
Application of 5G in Drones
The use of 5G technology in drones allows for much more precision in controlling the drone. These drones can be controlled directly from the command centre rather than being on the field. Additionally, 5G networks allow for faster communication between the drone and the control center, which can be critical in time-sensitive operations such as border surveillance and medical services delivery.
Month: Current Affairs - January, 2023
Category: Science & Technology Current Affairs