Siddhartha Lal Named EY Entrepreneur of the Year 2018 – India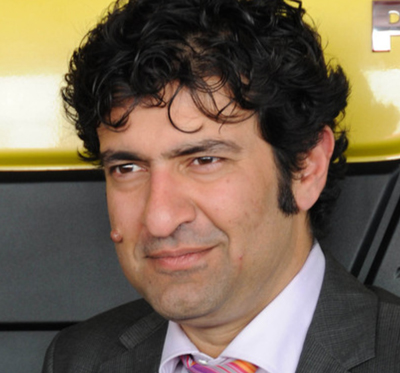 The CEO and Managing director of Eicher Motors, Siddhartha Lal has been named the EY Entrepreneur of the Year for 2018 on 12th February 2019 in Mumbai. He was responsible for a huge turnaround of the Eicher Motors after he had taken over the reins in 2006. In this process he has also resurrected the motorcycle brand Royal Enfield in India. The Chairman of Wipro Mr. Azim Premji was awarded Lifetime Achievement Award for his contribution in the Indian information technology industry and his philanthropic works.
About EY Entrepreneur of the Year 2018 (EOY)
The EOY is held annually in India to honour entrepreneurs who emerged as Builders of a better India with their creative ideas and exceptional enterprises. This year was the 20th year of EOY India Awards program. Mr. Lal will represent India at the EY World Entrepreneur of the Year Award (WEOY) in Monte Carlo from 6 – 8 June 2019.  There were seven other categories of EY Entrepreneur of the Year 2018 winners –
Byju Raveendran, founder and CEO, Think & Learn (start-up)
Kishore Biyani, founder and CEO, Future Group (business transformation)
Nirmal K Minda, CMD, Minda Industries (manufacturing)
Ritesh Agarwal, founder and CEO, OYO Hotels and Homes (services)
Sanjay Agarwal, MD and CEO, AU Small Finance Bank (financial services)
Binish Chudgar, vice CMD, Intas Pharmaceuticals (Life Sciences & Healthcare)
Rajesh Mehra, promoter and director, Jaquar group (consumer products and retails).
Titan Company Limited MD Bhaskar Bhat won the Entrepreneurial CEO award.
The winners were chosen by a eight-member jury led by Uday Kotak.
The winners having unicorns and market disruptors have a revenue of more than ₹1,28,000 crore and employ over 2,50,000 people worldwide.
About EY World Entrepreneur of the Year Award (WEOY)
The EY World Entrepreneur Of The Year Forum is organized each year and hosts a unique gathering of disruptive entrepreneurs and global business leaders from more than 50 countries to find innovative approaches to accelerate growth. This program was started from US since the year 1986. Nominations are done regionally in most countries. Regional winners are then eligible for their country's EY Entrepreneur Of The Year National Award. These country winners will then be eligible for the EY World Entrepreneur Of The Year Award. The event is held every year in Monaco.
What is a Unicorn Entrepreneur?

A privately held startup company valued at over $1 billion is called a Unicorn. The coin was termed in 2013 by the by venture capitalist Aileen Lee.

What is a Market Disruptor?

An innovation that creates a totally new market and value network, thus disrupting the existing market and value network by displacing established market-leading firms, products, and alliances is called Disruptive Innovation. The person responsible for it is called the Market Disruptor.
About EY
EY (Ernst and Young) is one of the largest professional services firms in the world founded in 1989 that is headquartered in London, England, United Kingdom. Its CEO is Mr. Mark Weinberger It is one of the Big Four Accounting firms – Deloitte, EY, KPMG and PricewaterhouseCoopers (PwC)