North Korea fires few Short-Range Projectiles into Sea of Japan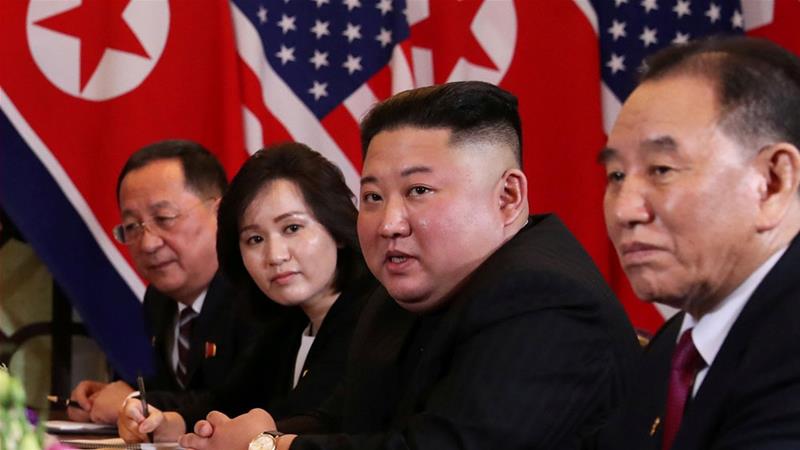 North Korea (Democratic People's Republic of Korea) fired several short range projectiles into Sea of Japan under the command of North Korean leader Kim Jong-un.
About Missile Test
Objective: The purpose of drill was to test operating ability and accuracy of multiple rocket launchers and tactical guided weapons and also to increase country's combat ability.
This could be North Korea first short range missile launch after more than a year since it is in talk with US for nuclear disarmament.
Pressure tactics of test: The attempt seeks to put pressure on US in aftermath of deadlocked nuclear talks between leader Kim Jong-un and US President Donald Trump in their second meeting held at Vietnam.
Although country has gained few tangible economic benefits from two summit meetings, but Kim Jong-un is now returning to strategy followed by his father and grandfather who have long track record of promising changes and then snatching them away.
Importance for US: As US heads into 2020 presidential election, this move by North Korea may threaten signature diplomatic initiative by President Trump depriving him of opportunity to declare that he brought peace with Island Nation (which his predecessors failed). But, in reality peace never got very far as even suspension of all nuclear and missile testing hangs in balance.
As per USA's intelligence agencies report to Congress, North Korea in 2018 produced more nuclear material and fabricating an unknown quantity of it into new weapons.
Geographic Facts: Sea of Japan
The usage of term "Sea of Japan" as dominant name is a disputed issue. South Korea wants its name to be "East Sea" and North Korea prefers "East Sea of Korea".
It is a marginal sea located between Japan, Korean Peninsula and Russia.
It is connected to other seas by five straits namely Strait of Tartary, La Perouse Strait, Tsugaru Strait, Kanmon Strait and Korea Strait.
Japanese archipelago separates Sea of Japan from Pacific Ocean. It has almost no tides and less salinity due to its nearly complete enclosure from Pacific Ocean.
Tags: Kanmon Strait • Kim Jong-un • Korea Strait • La Perouse Strait • Missile
Month: Current Affairs - May, 2019
Latest E-Books