January 30: Martyrs Day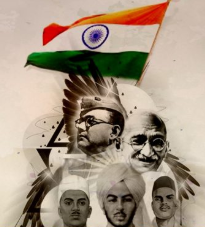 January 30 is celebrated as Martyrs Day to honour the brave martyrs of India who have sacrificed their lives for the country.
Why January 30 is celebrated as Martyrs Day?
January 30 marks the death anniversary of Mahatma Gandhi. On January 30, 1948, at the age of 78, Mahatma Gandhiji, Father of the Nation was assassinated by Nathuram Godse.
There were warnings about life threats to Gandhiji, Gandhiji refused to toe the government's stand that he required security. Gandhiji threatened to leave Delhi if protection was thrust upon him. His associates cite that had he accepted security his assassination could have been averted.
How it is celebrated?
On the occasion of Martyrs Day, the President, the Vice President, the Prime Minister, the Defence Minister, and the three Service Chiefs gather at the Gandhiji's samadhi at Raj Ghat memorial and lay wreaths. Bugles are blown sounding the Last Post. A two-minute silence in memory of Indian martyrs is observed across the country at 11 AM and participants hold all-religion prayers and sing tributes in the honour of Martyrs.
March 23
March 23 which is the death anniversary of Bhagat Singh, Shivaram Rajguru and Sukhdev Thapar is also celebrated as Martyrs Day in the State of Punjab.
Month: Current Affairs - January, 2019