FSSAI launches RUCO initiative to collect, convert used cooking oil into biofuel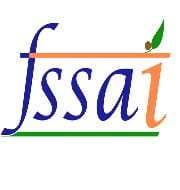 The Food Safety and Standards Authority of India (FSSAI) launched RUCO (Repurpose Used Cooking Oil) initiative to enable collection and conversion of used cooking oil to biodiesel. Under this initiative, 64 companies at 101 locations have been identified to enable collection of used cooking oil.
Key Facts
The initiative was launched nearly month after FSSAI notified standards for used cooking oil. According to FSSAI regulations, maximum permissible limits for Total Polar Compounds (TPC) have been set at 25%, beyond which the cooking oil is unsafe for consumption. Beside this, FSSAI is also working in partnership with Biodiesel Association of India (BAI) and food industry to ensure effective compliance of used cooking oil regulations.
Background
According to FSSAI, India has potential to recover 220 crore litres of used cooking oil for production of biodiesel by 2022 through co-ordinated action. Currently, biodiesel produced from used cooking oil is very small, but robust ecosystem for conversion and collection is rapidly growing in India and soon it will reach sizable scale. FSSAI is also looking at introducing regulations to ensure that companies using large quantities of cooking oil hand it over to registered collecting agencies to convert it into biofuel.
Food Safety and Standards Authority of India (FSSAI)
FSSAI is a nodal statutory agency responsible for protecting and promoting public health in India through regulation and supervision of food safety. It was established under the Food Safety and Standards Act, 2006 and operates under aegis of Union Ministry of Health & Family Welfare.
Month: Current Affairs - August, 2018