Exercise Al-Mohed-Al Hindi-23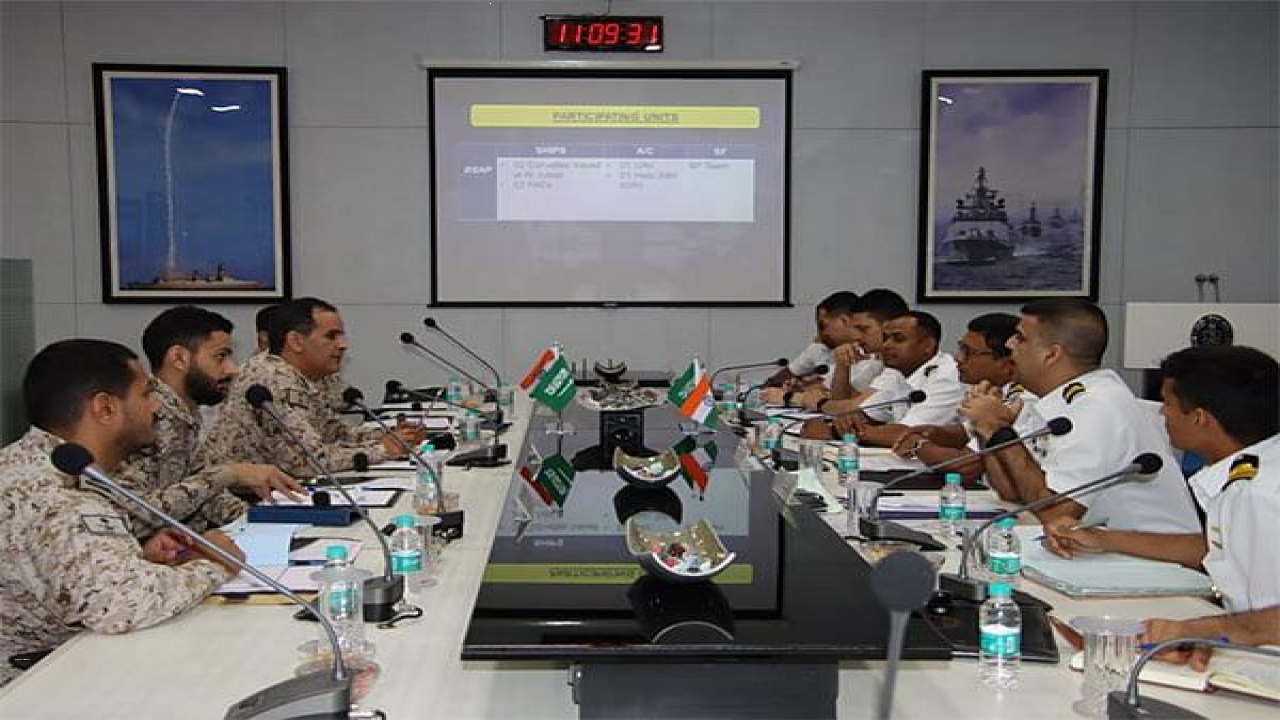 The Indian Navy Forces and Royal Saudi Naval Forces met in Mumbai recently o finalize preparations for the upcoming joint naval exercise, 'Al-Mohed-Al Hindi-23', which is set to take place in May 2023 in Jubail, Saudi Arabia. This is the second such exercise between the two countries, following the first in August 2021.
The aim of the exercise is to enhance interoperability between the two naval forces by conducting tactical manoeuvres, search and rescue operations, and an electronic warfare drill. It will provide a platform for the two countries to strengthen their military ties and deepen cooperation between their navies.
India and Saudi Arabia's Strong Relationship
The decision to hold joint naval exercises was taken during the Riyadh Summit held in 2019, which marked a turning point in India-Saudi Arabia relations. The summit was attended by Indian Prime Minister Narendra Modi and Saudi Crown Prince Mohammed bin Salman, who emphasized the need to deepen cooperation in various sectors. Over the past five years, the relationship between the two countries have been strengthened.
India-Saudi Arabia Economic and Trade Ties
India and Saudi Arabia have been strengthening their economic ties in recent years. The two countries are among the largest economies in the world and have significant potential for collaboration in various sectors.
Saudi Arabia is India's fourth-largest trading partner and a major supplier of oil. India, on the other hand, is one of the fastest-growing markets for Saudi Arabia's exports. In 2021, India and Saudi Arabia signed an agreement to set up a $15 billion oil refinery and petrochemicals complex in India's Maharashtra state, which is expected to boost economic ties between the two countries.
Tags: Bilateral Exercise • Bilateral naval exercise • India-Saudi Arabia • Indian Navy • Saudi Arabia
Month: Current Affairs - March, 2023
Category: Defence Current Affairs