Domestic Airfare Cap Extended till November 24 in India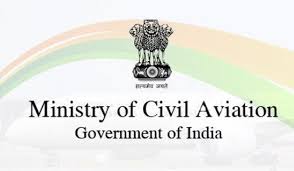 The Civil Aviation Ministry has decided that the cap on airfares in India will be extended till November 24 or until further notice. The ministry had implemented a cap on domestic airfare in May when India also started operating domestic flights after a gap of around two months. The cap is applicable for both the upper and lower limits.
The upper limit is aimed at preventing any sharp rise in fares due to the latent demand; the lower limit is there to ensure that the financial viability of airlines is not affected due to the high costs.
Details of the Airfare Cap
The cities that are apart by a distance of around 40 minutes have been classified as Section One in the flights category, those under 40-60 min are under Section two whereas section three and sector four cover cities that are 60-90 min apart and 90-120 min respectively. Section five for the cities 120-150 min apart and section six is for the cities that are 150-180 min away.
The base minimum airfare of domestic flights ranges from Rs 2000 to Rs 6500 and the maximum range from Rs 6000 to Rs 18600. The airline carriers have been asked to make available at least 40% seats in an aircraft at less than the mid-point price between the highest and lowest fares.
The central government has so far allowed domestic airlines to operate with 45% capacity only.
Tags: Airfare Cap • Domestic Airlines • Domestic Flights • Ministry of Civil Aviation
Month: Current Affairs - July, 2020