Daily UPSC Prelims Current Affairs – September 14, 2022 [Mock Test]
1.
Which of the following is an outcome of recently held 12
th
WTO ministerial meeting?
Waiver on intellectual property patents on Covid-19 vaccines.
Exemptions on World Food Programme purchases from export restrictions.
Curbing subsidies on illegal, unreported and unregulated fishing.
Extension on moratorium on customs duties on e-transmission.
Choose the correct answer using the codes given below:
2.
Windfall tax which was in news recently has been introduced by government of India on which of the following?
3.
Tamil Nadu government has set up N Sundaradevan committee to provide tangible inputs to revive which of the following sectors?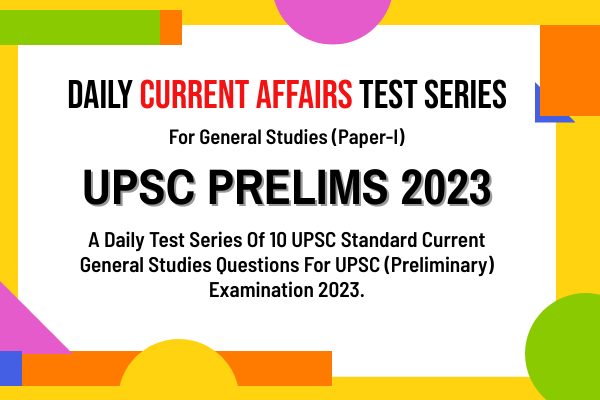 The above questions are part of Daily Current Affairs Test under
UPSC Prelims Test Series - 2023
in GKToday Android Application. This series can be subscribed in the app only.
Download Now
Category: Daily Current Affairs Test for UPSC Prelims Examination 2023
Tags: upsc prelims test series 2023
Latest E-Books