Daily UPSC Prelims Current Affairs – August 15-16, 2022 [Mock Test]
1.
Who among the following Indians have won the Booker Prize award?
Salman Rushdie
Arundhati Roy
Geetanjali Shree
Kiran Desai
Choose the correct answer using the codes given below:
2.
Consider the following pairs:
The Great Partition: The Making of India and Pakistan – Yasmin Khan
Train to Pakistan – Kushwant Singh
Midnight's Children – Salman Rushdie
Midnight's Furies: The Deadly Legacy of India's Partition – Nisid Hajari
How many pairs given above is/are matched correctly?
3.
Consider the following projects:
Etalin Hydroelectric Project
Lower Kalnai Project
Kwar Hydro Electric Project
Ratle Hydroelectric Project
Which of the projects given above is/are located on River Chenab?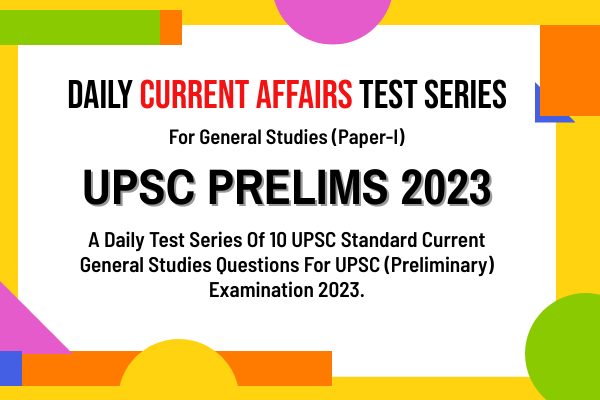 The above questions are part of Daily Current Affairs Test under
UPSC Prelims Test Series - 2023
in GKToday Android Application. This series can be subscribed in the app only.
Download Now
Category: Daily Current Affairs Test for UPSC Prelims Examination 2023
Tags: upsc prelims test series 2023
Latest E-Books