Daily UPSC Prelims Current Affairs – June 28, 2022 [Mock Test]
1.
Which of the following organizations have revoked the Russia's 'most favoured nation' status?
NATO
G7
European Union
G20
Choose the correct answer using the codes given below:
2.
With respect to Sri Lanka, consider the following constitutional amendments:
19th – dilutes many powers of Executive Presidency.
20th – gave electoral rights to dual citizens.
21st – reducing the Presidency to a ceremonial position.
Which of the amendments given above are correct?
3.
Which of the following provisions are enlisted in the revised e-commerce rules?
It prohibits back-to-back flash sales.
It requires all e-commerce entities to appoint grievance officer, chief compliance officer.
The marketplace will be subjected to a fallback liability in case of non-delivery of goods and services.
A filter mechanism at a pre-purchase stage to identify goods based on country of origin.
Choose the correct answer using the codes given below: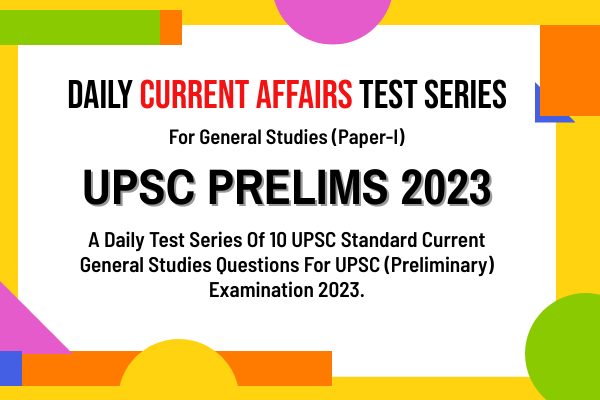 The above questions are part of Daily Current Affairs Test under
UPSC Prelims Test Series - 2023
in GKToday Android Application. This series can be subscribed in the app only.
Download Now
Category: Daily Current Affairs Test for UPSC Prelims Examination 2023
Tags: upsc prelims test series 2023
Latest E-Books