Daily UPSC Prelims Current Affairs – June 27, 2022 [Mock Test]
1.
Consider the following differences between 'gharial' and 'mugger crocodile':
While gharial is listed as critically endangered; mugger crocodile as vulnerable.
While gharial is a freshwater species; mugger crocodile is a saltwater species.
While gharial is extinct in Indian subcontinent; mugger crocodile is extinct only in Bhutan and Myanmar.
Which of the statements given above is/are correct?
2.
Marginal cost of funds-based lending rate (MCLR) is influenced by which of the following?
Tenor Premium
Repo Rate
91-days Treasury Bill
Operating Expenses
Select the correct answer using the codes given below:
3.
Consider the following statements:
System of Rice Intensification method was discovered in Madagascar.
Fish- rice farming method helps to reduce methane emission.
Direct seeding of rice method aims to sow short duration varieties.
Which of the statements given above are correct?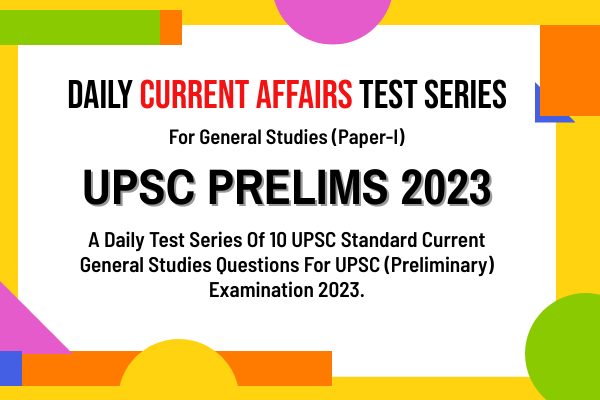 The above questions are part of Daily Current Affairs Test under
UPSC Prelims Test Series - 2023
in GKToday Android Application. This series can be subscribed in the app only.
Download Now
Category: Daily Current Affairs Test for UPSC Prelims Examination 2023
Tags: upsc prelims test series 2023
Latest E-Books