Daily UPSC Prelims Current Affairs – June 11, 2022 [Mock Test]
1.
Terms, 'Hydra', 'AlphaBay', 'RAMP', pertain to which of the following?
2.
Consider the following pairs:
Nakagin Capsule Tower – Japan
St Tropez – France
Nongkhnum – Arunachal Pradesh
Langpih – Mizoram
Which of the pairs given above are matched correctly?
3.
Consider the following statements on denotified tribes:
DNTs are communities that were 'notified' as being 'born criminals' during the British regime.
Development and Welfare Board for De-notified, Nomadic and Semi-Nomadic Communities (DWBDNC) was established under the chairmanship of Bhiku Ramji Idate.
National Commission for De-notified, Nomadic and Semi-Nomadic Tribes (NCDNT) was constituted under the chairmanship of Balkrishna Sidram Renke.
Which of the statements given above are correct?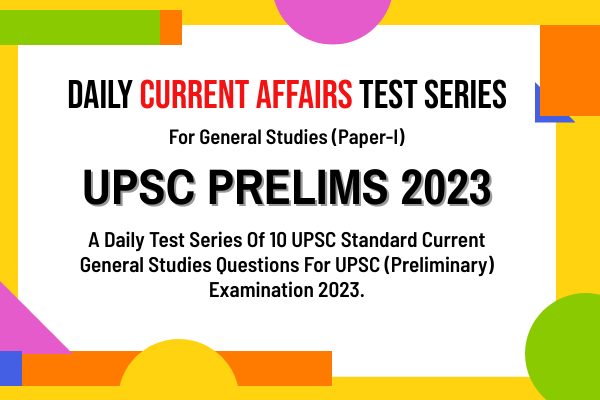 The above questions are part of Daily Current Affairs Test under
UPSC Prelims Test Series - 2023
in GKToday Android Application. This series can be subscribed in the app only.
Download Now
Category: Daily Current Affairs Test for UPSC Prelims Examination 2023
Tags: upsc prelims test series 2023
Latest E-Books