Daily UPSC Prelims Current Affairs – June 29, 2022 [Mock Test]
1.
'
Ariosoma indicum', 'Rakthamichthys mumba', 'Ariosoma maurostigma
' are the newly discovered species of which of the following?
2.
Which of the following pairs of important days and respective theme in 2022 are matched correctly?
Earth Day – Invest in our planet
International Day for the Preservation of the Ozone Layer – Montreal Protocol – keeping us, our food and vaccines cool
World Migratory Bird Day – Noise Pollution
World Wildlife Day – Recovering key species for ecosystem restoration
Choose the correct answer using the codes given below:
3.
With which of the following countries, NPCI's international arm NIPL (NPCI International Payments Ltd) have arrangements for fintech solutions?
UAE
Bhutan
Sri Lanka
Singapore
Nepal
Select the correct answer using the codes given below: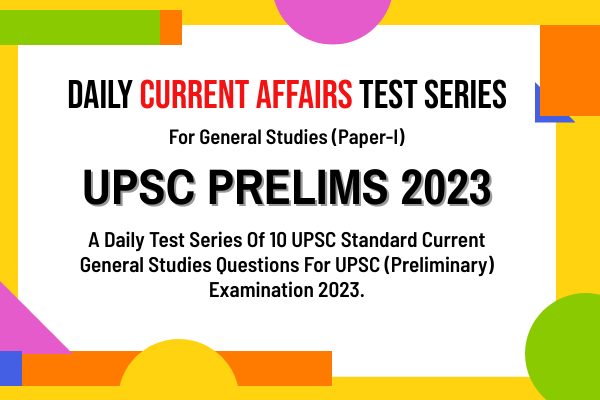 The above questions are part of Daily Current Affairs Test under
UPSC Prelims Test Series - 2023
in GKToday Android Application. This series can be subscribed in the app only.
Download Now
Category: Daily Current Affairs Test for UPSC Prelims Examination 2023
Tags: upsc prelims test series 2023
Latest E-Books