Daily UPSC Prelims Current Affairs – August 13, 2022 [Mock Test]
1.
With respect to the Universal Civil Code (UCC) in India, consider the following statements:
Goa is the only state to have a UCC.
Ranjana Desai Committee was formed by Central government for implementing UCC.
Article 43 lays down that the state shall aspire to secure a Uniform Civil Code for the citizens throughout the territory of India.
Which of the statements given above is/are correct?
2.
Consider the following statements:
India gate and Amar Jawan Jyoti commemorates India's victory over Pakistan in 1971 war.
National War memorial was built to commemorate all the soldiers who have laid down their lives in battles, wars, operations and conflict of Independent India.
National War memorial is based on four concentric circles.
Which of the statements given above is/are correct?
3.
Which of the following statements on Veer Savarkar are correct?
He founded Mitra Mela in 1899.
He established the Free India Society in London along with Madam Bhikaji Cama.
He authored 'Hindutva: Who is Hindu?'.
He supported the Quit India movement.
Choose the correct answer using the codes given below: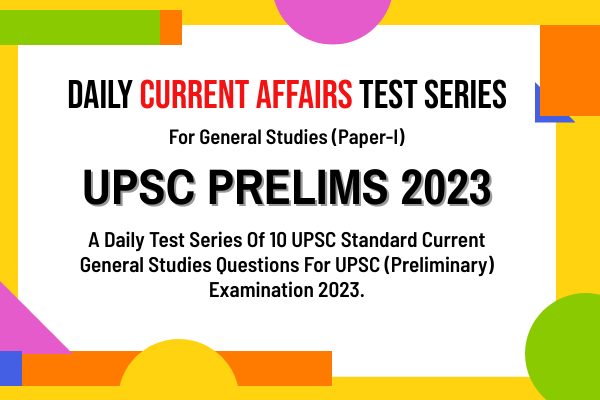 The above questions are part of Daily Current Affairs Test under
UPSC Prelims Test Series - 2023
in GKToday Android Application. This series can be subscribed in the app only.
Download Now
Category: Daily Current Affairs Test for UPSC Prelims Examination 2023
Tags: upsc prelims test series 2023
Latest E-Books