Daily UPSC Prelims Current Affairs – August 11-12, 2022 [Mock Test]
1.
Which of the following are the advantages of sodium ion batteries over lithium-ion batteries?
These can store more energy per unit weight.
These are less likely to experience thermal runaway.
The element is abundant in nature.
Choose the correct answer using the codes given below:
2.
Goal of decarbonization of road sector and power sector by 2030 and 2035 respectively was signed at which of the following summits?
3.
Investment Incentive Agreement and Initiative on Critical Emerging Technologies were signed between which of the following nations?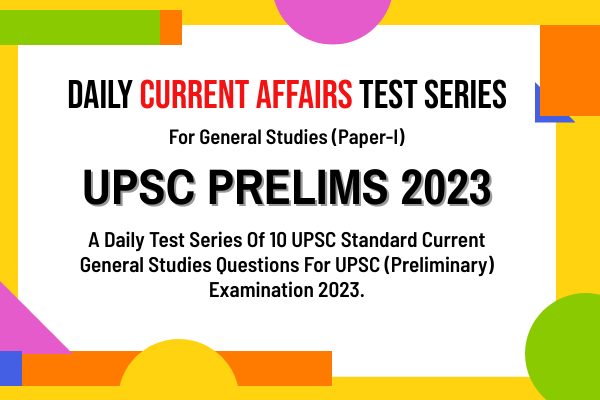 The above questions are part of Daily Current Affairs Test under
UPSC Prelims Test Series - 2023
in GKToday Android Application. This series can be subscribed in the app only.
Download Now
Category: Daily Current Affairs Test for UPSC Prelims Examination 2023
Tags: upsc prelims test series 2023
Latest E-Books