Daily UPSC Prelims Current Affairs – August 10, 2022 [Mock Test]
1.
Which of the following schemes are centrally sponsored schemes?
Pradhan Mantri Ujjwala Yojana
Pradhan Mantri Mudra Yojana
Pradhan Mantri Awas Yojana
Integrated Watershed Development Programme
Choose the correct answer using the codes given below:
2.
Recently, the report of national achievement survey has been released, with respect to it, consider the following statements:
It is conducted by Ministry of Statistics and Programme Implementation.
It is conducted every three years, the last was held in 2017.
It highlighted that approx. 80% of school students found learning at home during the pandemic burdensome.
Which of the statements given above is/are correct?
3.
Recently, National Women Legislators Conference was organised. Which of the following resolutions was/were adopted at this conference?
Women's Reservation Bill
Legislation to curb defamatory remarks against women.
Select the correct answer using the codes given below: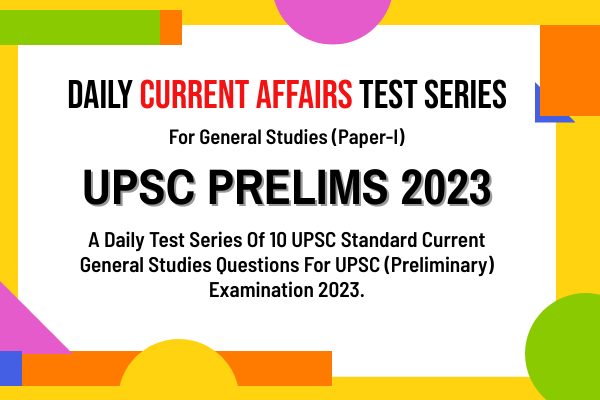 The above questions are part of Daily Current Affairs Test under
UPSC Prelims Test Series - 2023
in GKToday Android Application. This series can be subscribed in the app only.
Download Now
Category: Daily Current Affairs Test for UPSC Prelims Examination 2023
Tags: upsc prelims test series 2023
Latest E-Books