Daily UPSC Prelims Current Affairs – June 25, 2022 [Mock Test]
1.
Who among the following freedom fighters from south India is credited for coining the slogan 'Jal, Jangal, Zameen' and also for his contribution in the culmination of the Telangana Rebellion of 1946?
2.
Which of the following pairs of musicians and associated instruments are matched correctly?
Pandit Shivkumar Sharma – Santoor
Kadri Gopalnath – Veena
Hariprasad Chaurasia – Flautist
Geetashree Sandhya Mukherjee – Saxophonist
Select the correct answer using the codes given below:
3.
With respect to India, terms, 'baoli', 'panam keni', 'ahar pynes', 'taanka' pertain to which of the following?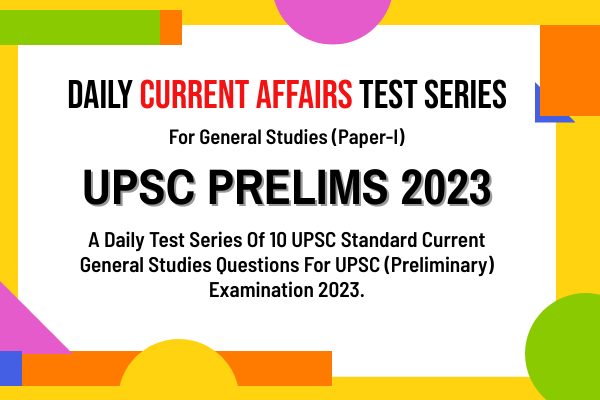 The above questions are part of Daily Current Affairs Test under
UPSC Prelims Test Series - 2023
in GKToday Android Application. This series can be subscribed in the app only.
Download Now
Category: Daily Current Affairs Test for UPSC Prelims Examination 2023
Tags: upsc prelims test series 2023
Latest E-Books