Daily UPSC Prelims Current Affairs – August 09, 2022 [Mock Test] Ok s
1.
Consider the following pairs:
Metanoa App – neurodevelopment disorders
AadhaarFaceRd App – face authentication
Anamaya App – education
How many pairs given above are matched correctly?
2.
With respect to the 20
th
livestock census in India, consider the following statements:
West Bengal showed the highest increase, followed by Telangana.
Madhya Pradesh has observed a maximum decrease in cattle population.
A decline in the total indigenous cattle population has been observed.
Which of the statements given above are correct?
3.
Recently, draft rules for e-waste have been released, with respect to these, consider the following statements:
These are released by Ministry of electronics and information technology.
Provision for trading in certificates akin to carbon credits.
Central Pollution Control Board will be the coordinating and monitoring agency.
Which of the statements given above is/are correct?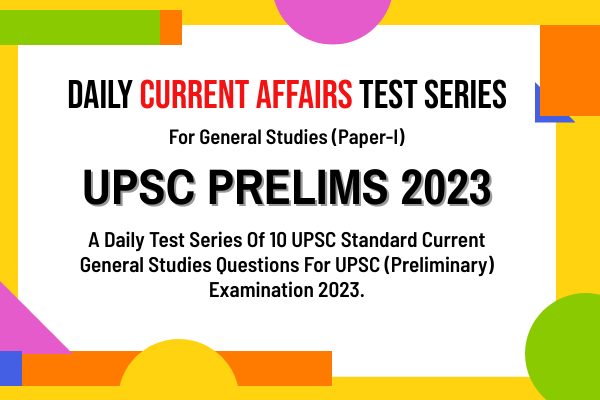 The above questions are part of Daily Current Affairs Test under
UPSC Prelims Test Series - 2023
in GKToday Android Application. This series can be subscribed in the app only.
Download Now
Category: Daily Current Affairs Test for UPSC Prelims Examination 2023
Tags: upsc prelims test series 2023
Latest E-Books