Daily UPSC Prelims Current Affairs – August 5, 2022 [Mock Test]
1.
Identify the social-religious reform movement from the statements given below:
It was a radical movement.
It cherished the ideals of liberty, equality and fraternity.
It advocated for women's right and education.
Select the correct answer using the codes given below:
2.
With respect to the Inter-state council, consider the following statements:
It is a permanent constitutional body.
Its recommendations are binding on the concerned parties.
It is chaired by the Home Minister.
Which of the statements given above is/are correct?
3.
eVOTL, which was in news recently, is related to which of the following?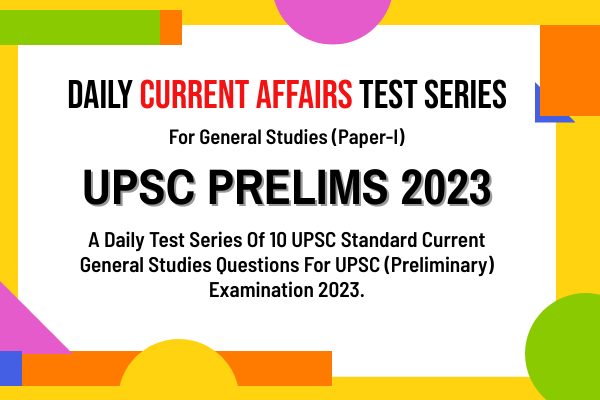 The above questions are part of Daily Current Affairs Test under
UPSC Prelims Test Series - 2023
in GKToday Android Application. This series can be subscribed in the app only.
Download Now
Category: Daily Current Affairs Test for UPSC Prelims Examination 2023
Tags: upsc prelims test series 2023
Latest E-Books