8th Meeting of Agricultural Experts of BIMSTEC Countries held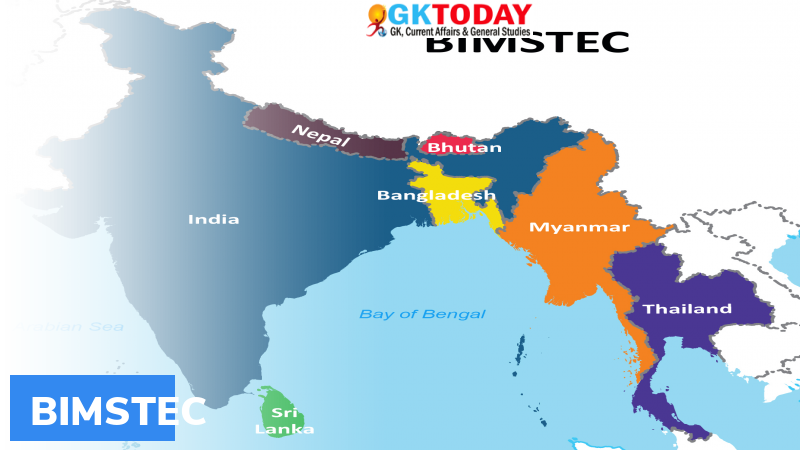 8th Meeting of Agricultural Experts of BIMSTEC (Bay of Bengal Initiative for Multi-Sectoral Technical and Economic Cooperation) Countries was hosted by India on August 31, 2021.
Highlights
Meeting was attended by Agricultural Ministries from Bangladesh, Bhutan, Nepal, Sri Lanka, India, Myanmar and Thailand.
During this meet, Chairman highlighted the UN Food System Summit 2021 and transformational aspects that are happening across agriculture and food systems globally.
He asked to enhance engagement and deepen cooperation amongst BIMSTEC Member States in the field of agriculture and allied sectors by encouraging exchange of students, experts, knowledge and germplasm.
He further stressed on addressing biosafety and biosecurity concerns and promoting digital agriculture and trade of technologies in order to develop resilient agriculture, food systems & value chains.
BIMSTEC Member States also appreciated greater engagement of India in offering six slots of scholarships for Master and PhD programmes in agriculture and other initiatives for capacity development & training.
About BIMSTEC
BIMSTEC was founded in 1997 with the objective of pursuing mutual trade, connectivity & cultural, technical & economic development in the region. It earlier included six sectors viz., technology, trade, energy, transport, fisheries, and tourism. Sectors were later expanded to 14 areas of cooperation. Agriculture is one among the 14 sectors.
Significance of BIMSTEC
It provides a unique link between South and South-East Asia. Five countries viz., India, Bangladesh, Bhutan, Nepal and Sri Lanka are from South Asia while two countries viz., Myanmar and Thailand are from South-East Asia.
Background
1st meeting of the BIMSTEC agriculture Ministers was held on July 12, 2019 in Myanmar. During the meeting, a stronger agricultural cooperation was reiterated among BIMSTEC countries. This cooperation has become more significant amid the COVID-19 pandemic situation and its impacts on the food system.
Month: Current Affairs - September, 2021