Page-2 of
Yamuna Current Affairs, GK & News
Even rivers have legal status now. The trend was started with some rivers in the Victorian state of Australia. Later the Whanganui river in New Zealand and the Ganga and Yamuna also acquired the legal status. The order of the Uttarakhand High Court granting the legal status to rivers was subsequently stayed by the Supreme ..
Topics: Ganga in Hinduism • Ganges • Kashi Ganga Prasadini Sabha • Pollution of the Ganges • Rigvedic rivers • River as Living persons • River Conservation • River Pollution • Rivers • States and union territories of India • Thames Conservation Model • Water pollution in India • Yamuna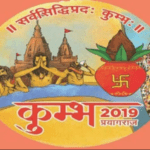 The Prayagraj Kumbh Mela 2019 has made into Guinness World Records in the following three sectors: Largest traffic and crowd management plan. Biggest painting exercise of public sites under paint my city scheme. Biggest sanitation and waste disposal mechanism. Kumbha Mela Kumbh Mela, the festival of the sacred pitcher is the largest public gathering and ..
Month: Current Affairs - March, 2019
Category: Art & Culture Current Affairs
Topics: Ganga • Godavari • Haridwar • Intangible Cultural Heritage of Humanity • Kumbha Mela • Madhya Pradesh • Maharashtra • Nashik • prayagraj • Prayagraj Kumbh Mela 2019 • Saraswati • Shankaracharya • Shipra • Ujjain • UNESCO • Uttar Pradesh • Uttarakhand • Yamuna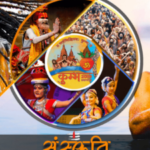 The Uttar Pradesh Governor Shri Ram Naik inaugurated the Sanskriti Kumbh at Prayagraj. The Sanskriti Kumbh celebrates the conglomeration of Spiritual Consciousness and Cultural Heritage of India in the main premises of Kumbh Mela in Prayagraj. It is being organised by the Ministry of Culture, Government of India under the Ek Bharat Shreshtha Bharat initiative. ..
Category: Art & Culture Current Affairs
Topics: Cultural heritage of India • Ek Bharat Shreshtha Bharat • Ganga • Ministry of Culture • prayagraj • Rashtriya Shilp Mela • Sanskriti Kumbh • Saraswati • Spiritual Consciousness • Unity in diversity • Uttar Pradesh • Yamuna
On January 11, an agreement for Renukaji Dam Multipurpose Project was signed in New Delhi among 6 States – Uttar Pradesh, Haryana, Himachal Pradesh, Delhi, Rajasthan and Uttarakhand. Under the agreement, three storage projects are proposed to be constructed on the river Yamuna and two of its tributaries – Tons and Giri in the hilly ..
Topics: Allahabad • Hindu holy cities • India • Kishau Dam • Sarasvati River • States and union territories of India • Uttar Pradesh • Uttarakhand • Yamuna • Yamuna River
On 2nd January 2019, the Haryana government approved 11 projects for the rejuvenation of the mythical Saraswati river. The purpose of the projects is to revive the ancient Sarasvati river in the state and ensure regular flow of fresh water into it. These include the construction of Somb Saraswati barrage, Saraswati reservoir and Adi Badri ..
Topics: Adi Badri, Haryana • Haryana • Indus Valley Civilisation • Rigvedic rivers • Rivers of India • Sarasvati River • Saraswati • Somb river • States and union territories of India • Tourism in Haryana • Yamuna • Yamunanagar district