World government Current Affairs, GK & News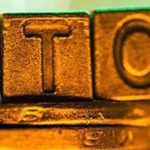 On 18 Nov, India appealed against a World Trade Organization (WTO) dispute settlement panel's ruling that had recommended withdrawal of its key export subsidy schemes, including the one for special economic zones in the next 90-180 days. Recently, WTO had ruled that exports subsidy programmes Merchandise Exports from India Scheme (MEIS), Export Oriented Units Scheme ..
Category: Government Schemes Current Affairs
Topics: Economy • Export • Export subsidy • International business • Subsidies • Trade • World government • World Trade Organization
The World Post Day (WPD) is celebrated every year on 9th of October to create awareness of the role of the postal sector in people's and businesses' everyday lives and its contribution to the social and economic development of countries. The day also marks the anniversary of the establishment of the Universal Postal Union (UPU) ..
Topics: Bern • Cantons of Switzerland • Cities in Europe • International Relations • International trade law • Postal system • Universal Postal Union • World government • World Post Day
US President Trump has made a sharp criticism against the World Trade Organisation (WTO) for allowing countries such as India and China to engage in unfair trade practices that affect American economic interests. President Trump questioned the "developing country" status enjoyed by India and China at the WTO and argued that these countries are not ..
Topics: Commercial policy • Free trade • Law by country • Least developed countries • Politics by country • Protectionism • Tariff • Trade • Trade agreement • US-China Trade War • World government • World Trade Organisation • World Trade Organization • WTO
The World Trade Organisation (WTO) has announced setting up of dispute settlement panel to review India's sugar subsidy as requested by Brazil, Australia and Guatemala. What are the Objections against India? The countries allege that: India has massively increased the level of domestic support under its support regime for sugarcane and sugar. India has almost doubled ..
Topics: Agriculture • Dispute resolution • Dispute Settlement Body • Ethanol fuel • Food and drink • Indian Sugar Subsidy Questioned in WTO • Sugar • sugar industry • Sugarcane • World government • World Trade Organisation • World Trade Organization • WTO Dispute Settlement
The government had approved a proposal to notify the Trade Facilitation Agreement (TFA) of the World Trade Organization (WTO) in February, 2016. The proposal regarding ratification and acceptance of the instrument of acceptance of protocol of TFA to WTO Secretariat was also approved by the Union Cabinet. National Committee on Trade Facilitation Government also decided ..
Topics: Bali Package • Economy • Foreign direct investment • International Relations • International Trade • Tariff • TFA • Trade facilitation • World economy • World government • World Trade Organization