Page-2 of
Weapons Current Affairs, GK & News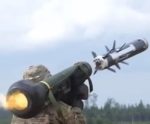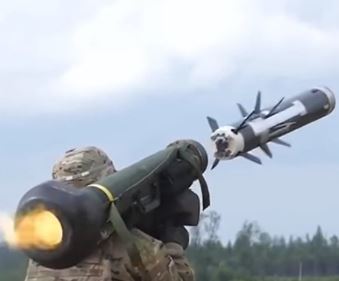 The Defence Research and Development Organisation (DRDO) has successfully flight-tested a Man-Portable Antitank Guided Missile (MPATGM). Test Fire of MPATGM It was successfully tested in the ranges of Kurnool in Andhra Pradesh. The MPATGM was launched from a man-portable tripod launcher and the target was mimicking a functional tank. The MPATGM successfully hit the target ..
Topics: Anti-tank guided missile • Anti-tank missiles • Defence Research and Development Organisation • Fire-and-forget • Guided missiles • Guided missiles of India • Integrated Guided Missile Development Programme • Ministry of Defence • Missile • Missiles • Nag • Weapons
To develop modern weapons for the future, the Hyderabad-based Centre for High Energy Systems and Sciences (CHESS) is working on new iterations of the weapons.? What is CHESS? The Centre for High Energy Systems and Sciences is a DRDO unit.? It is involved in the development of modern military and sensor technology for stealth and ..
Topics: Chess • DEW • DRDO • Modern Technology • Research • Weapons
Iran has unveiled three new precision-guided missiles. This signals the intent of Iran to ready itself in the face of its ongoing tussle with the US. Yasin, Balaban and Ghaem Yasin is a smart, guided-missile with folding wings that can be fired from a range of 50 kilometres (30 miles) of its target from manned ..
Topics: Air-to-surface missiles • Bombs • Explosive weapons • Iran • Precision Guided Missiles • Precision-guided munition • Targeting • Weapons • Yasin
The Hyderabad-based defence public sector undertaking, Bharat Dynamics Ltd (BDL) has recently signed a contract worth Rs 1,187.82 crores for supply of heavy weight torpedoes – Varunastra – to the Indian Navy. The execution of the contract will be in the next 42 months. The weapon will be manufactured at BDL Visakhapatnam Unit under collaboration ..
Topics: Ammunition • Bharat Dynamics Limited • Defence Research and Development Organisation • Government of India • Indian Navy • Missile • Torpedoes • Varunastra • Weapon systems of the Indian Navy • Weapons
On May 24, the Defence Research and Defence Organisation (DRDO) successfully flight tested a 500 kg class Inertial Guided Bomb (IGB) from Su-30 MKI Aircraft from the Pokhran test range in Rajasthan. The guided bomb achieved the desired range and hit the target with high precision. The weapon system is capable of carrying different warheads. ..
Topics: Brahmos • Cruise missile • Cruise missiles • Defence Research and Development Organisation • Guided missiles • Indian Air Force • Ministry of Defence • Missile • Missiles • Sukhoi Su-30MKI • Weapons