Trade Unions Current Affairs, GK & News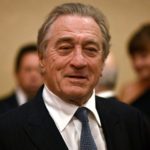 Robert De Niro will be presented the honour of Lifetime Achievement Award at the Screen Actors Guild‐American Federation of Television and Radio Artists ceremony on January 19, 2020.  The actor has been named the 56th recipient of SAG-AFTRA's highest tribute: the SAG Life Achievement Award for career achievement and humanitarian accomplishment. The SAG-AFTRA awards are ..
Topics: Academy Awards • Actors • American Federation of Television and Radio Artists • California • SAG • SAG-AFTRA • Screen Actors Guild • States of the United States • Trade Unions
The International Labour Day, also known as International Worker's Day or May Day, observed every year on May 1 to promote and encourage the international labour associations. The day marks the victory of workers' movement for 8 hours of work. It also aims to pay tribute to workers sacrifices in achieving economic and social rights ..
Topics: Calendars • Decent work • International Labour Organization • International Workers' Day • Labor • Labour Day • Labour movement • Labour Party • Months • Trade Unions
President Ram Nath Kovind has inaugurated the 5th edition of India Water Week (IWW) on October 10 with theme "Water and Energy for Inclusive Growth" in New Delhi. The IWW is being held with a multi disciplinary conference and a concurrently running exhibition enriching the theme and showcasing the technologies and solutions available for the ..
Topics: Environmental social science • Industrial Workers of the World • Ram Nath Kovind • Sustainability • Sustainable Development • Syndicalism • Trade Unions
Although there is a right to form an association or form a trade union; yet in our country, there is no nationwide law recognizing the trade union. For an employer, there is no compulsion to enter into a collective bargaining with laborers and it is also not mandatory to recognize it. The Trade Union Act ..
Topics: Labour Reforms in India • Trade Union Act in India • Trade Unions